This is an Eval Central archive copy, find the original at camman-evaluation.com.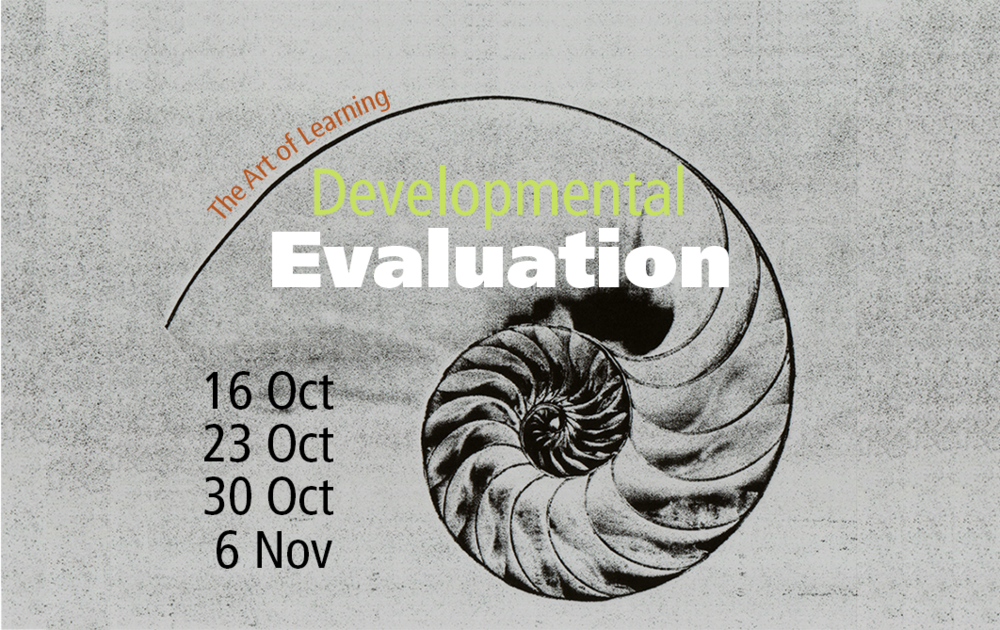 ---
I know what you're thinking. Do we really need yet another "The Art of"? Can't we let this naming convention go and find something more creative for our workshop titles? I sympathize, I do, yet here we are. Because this time it's my turn and, darn it, it's just such a good description of what we're up to!
Some of you may have seen me tweet a teaser about this recently, but here's the full promotional package. From October 16th to November 6th, Rita Fierro and I will be leading an engaging online workshop on practical approaches to developmental evaluation, hosted by our lovely friends at Beehive Productions. There's more info, including pricing and timing details, on the registration page: Developmental Evaluation: The Art of Learning
It's a 4-week online course of four weekly 2-hour interactive sessions. We're offering a mix of teaching, stories based on our own experiences, new tools, and small- and large-group conversations. This is not a "basics of DE" course (though we've got resources to help people get up to speed if they're brand-new to it). It's a space for those who are interested in building and expanding their own DE practice to look at what it's like to "do" developmental evaluation, grounded in real-life stories and examples. We're going to be talking about things like working in complexity vs. complicated realms, readiness for and navigating change at organizational and personal levels, sifting through multiple layers of learning, and building responsive learning frameworks. If you're new to DE, it's a chance to explore what your own practice might look like. If you're already in the thick of doing DE, there will be conversations to deepen your thinking, other practitioners to connect with, and new tools and resources to try!
Sessions are recorded and released after each session, so if you're interested but not available on all of the posted dates (Wednesday mornings PDT, from Oct 16 to Nov 6), you will have a way to catch up and stay involved. Please feel free to share this widely and contact me if you have any other questions about the course.
Hope to see you there!
---
While I'm self-promoting, here are some other cool opportunities from folks I know!
From Kim van der Woerd, Billie Joe Rogers, and Sofia Vitalis – Culturally-Responsive Evaluation workshops in Victoria (Oct 15) and Vancouver (Oct 18)
From Chris Corrigan, Caitlin Frost, Pawa Haiyupis, Kelly Foxcroft Poirier, and Amanda Fenton – The Art of Hosting Spirited Dialogue: Inviting Diverse Perspectives in Complex Times (Whitehorse, YT, Oct 29-31) and The Art of Hosting Meaningful Conversations and Participatory Leadership (Bowen Island, BC, Nov 10-14)
From Gary Hutton and Anastasia Gaisenok – Systems Thinking with Indigenous Lens, a 3-hour to full-day workshop offering (contact Anastasia at [email protected] for more information)
---
And we made a video! And I'm practicing embedding videos on my website!