This is an Eval Central archive copy, find the original at camman-evaluation.com.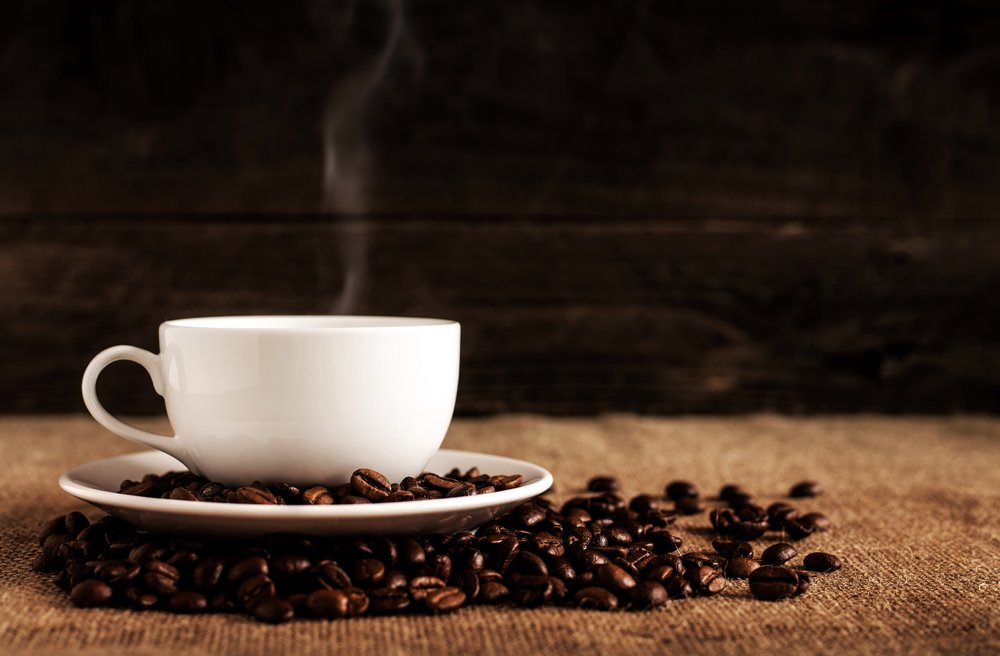 I can't recall for certain, but I think the first person I "had coffee" with in a professional capacity was my friend Brian Hoessler, a fellow evaluation consultant and now my co-host on our evaluation-themed podcast, Eval Cafe. And of course the podcast is all about, as we say in our intro, "informal chats on evaluation-related topics. The kind you might overhear a your favourite coffee shop, if your favourite coffee shop was frequented by evaluators." I guess we really set the tone with that first conversation!
When I moved to Vancouver, I didn't know anyone here. I hadn't done much networking outside of Saskatchewan and was mostly a quiet observer at the CES and AEA conferences I'd attended. Fortunately Brian had been more social and pointed me at Sarah Farina, so I sent her an email, stiffly titled, "looking for professional evaluation contacts in Vancouver". We were sitting down for coffee the next week. I remember being struck by how easy it was, reaching out to a total stranger and within a week having a conversation about the local evaluation landscape and where a newcomer might look to get involved.
After that coffee, Sarah put me in touch with Diana Tindall who was looking for volunteers to help out with planning the 2015 CESBC one-day conference. Michelle Naimi was also on the planning committee and she and I went on to co-found the Student & Emerging Evaluator Network (SEEN), organizing events and opportunities for new evaluators in Vancouver, including a monthly meet-up at, you guessed it, a coffee shop. I've now worked with Diana and Michelle many times in various capacities and spent a lot of time in coffee shops with both of them.
Sensing a trend?
Somewhere along the line, the coffee shop connections have become a cornerstone of my professional practice. This year in particular, it's gone from meeting up with someone once or twice a month to once or twice a week (or more!), according to the rich historical data source that is my Google calendar. Even my vacations become an opportunity to grab coffee with someone new (when I was down in San Francisco this April I got to spend a couple of hours talking about evaluation and coaching with Betsy Baum Block at a coffee shop in Berkeley—perfect vacation activity! Also pleasingly alliterative). Last week, I had four separate coffee engagements, including spending my whole Saturday in eight consecutive hours of conversation, starting in a coffee shop on Commercial Drive and ending up in another one in Hastings-Sunrise (with a three hour yarn-store-adventure-and-chat with my sister in between).
I meet with people I know well and see regularly, I meet with people I've just met or only talked to online. I have a few "standing" coffee dates and a lot that come up spontaneously. Sometimes I ask and sometimes I'm the person getting the email with a subject line like, "looking for professional evaluation contacts in Vancouver" (except less awkward than that). Sometimes the "coffee shop" is a zoom room, occasionally it's a pub or a bar or someone's front porch. Sometimes I'm close to home, other times I'm venturing out to New West or North Van or hopping on a ferry, island-bound. Rarely is coffee actually consumed, at least by me (too much caffeine), but the coffee is largely metaphorical anyway. It's about the connections, and, increasingly, the conversations.
Conversation is at the heart of it for me. There's definitely a conventional networking component to it as well and I'm always aware of how work opportunities can emerge unexpectedly through these connections (almost all of the work I do right now has come from a "somebody introduced me to somebody who introduced me to somebody" type of situation). But the conversations themselves are key.
One of the things I've learned about myself this year is that I think in conversation, in dialogue. I was surprised, because "reflective practice" always signified to me something quiet and peaceful—walking alone in nature, sitting quietly in meditation, or writing bent over a journal. But when someone asked me to describe my reflective practice I realized that it looks like pacing around my office or my apartment and talking to myself. Occasionally I will write things on post-it notes, stick them to the wall, and then carry on a conversation with the post-it notes. (This is a lifelong habit. Once I was talking to myself while out walking and gesticulated so much I accidentally hailed a cab.)
I wasn't sure if this counted as "reflective practice" until someone shared a quote with me from the feminist economic geographers who co-published under the name, "J.K. Gibson-Graham". The quote was:
"… our seldom-inspected common sense posits a separation—or even an opposition—between thought, understood as cerebral reflection, and action, understood as embodied engagement with the world. This makes it hard to see thinking itself as a kind of action—that we are doing thinking, in other words, touching the world and being touched by it and in the process things (and we) are changing." (A Postcapitalist Politics)
It was a wonderful observation and broke open my assumptions about what did and did not count as reflection (or as action), and gave me a new way to appreciate why my particular reflective practice works for me—because it helps me break down the artificial distinction between my mental processes and my embodied experiences. For me things live differently when I speak them out loud. Who hasn't had the experience of, "Wow, that sounded better in my head"? Putting it out there lets me engage with it, interact with it, disagree and argue with it, be inspired by it. To paraphrase the above, "to touch the world and be touched by it and, in the process, change".
I think this is the core of any reflective practice, really. Whether it's journalling or nature walks or quiet contemplation. All of these practices are meant to create opportunities for another kind of interaction, through a change of scenery, seeing words on a page, or finding the space inside to hear things in a different way.
Where do coffee shop conversations come into it again?
Complex adaptive systems thrive on a diversity of inputs, a source of the variations that allow for adaptive resilience and flexibility. Talking to myself (or my post-its, or my whiteboard, or the book I'm reading) is part of how I inject a little variety into my own system. I don't know exactly what I'm going to say until I say it, or quite how it's going to land with me until I hear it. Letting my harvest of post-its accumulate on the wall for months becomes a source of unexpected inspiration when I am reminded of something or see it in a new light on a different day.
But it only goes so far. I may contain multitudes but those multitudes have a lot in common with each other. And while I'm pretty good at taking myself by surprise (I used to play whole games of cribbage against myself when I was a kid and learned to "forget" what I knew and operate as if I didn't hold all the cards), there's nothing like the true mystery of interacting with another person. Even if we have a topic picked out in advance, I rarely go into these conversations with any particular goal beyond discovery and relationship-building, and I'm always surprised and delighted and stimulated by what happens and what comes up. And it's usually, as far as I know, reciprocal. Good conversations are collaborative and co-creative. It matters who I'm talking with—different people mean different conversations.
It's also resource of integration and embodiment for me. I've learned that it's not just enough to write my thoughts down. The written word is a temporary holding space, an extension of my working memory. The true archive is me, my person and my personality. I don't truly know something until I don't have to hold it deliberately in my head and my hands anymore, but have it available to me in the moment that I need it. Conversations become a rehearsal space for my being—what do I say? What do I think about? What do I hear? What do I notice? What do I discover? What do I remember? Anyone who's had a conversation with me lately probably heard me utter something like, "Oh, I was just talking with someone the other day about this, and…" at least ten times. Every conversation reinforces the associative network of embodied knowledge that I am weaving into myself. (And that's not even counting the more traditional, "Oh, I just read this the other day…", which has always been a constant.)
And on that metaphor, on the relationship-building side of it, it's more than just fixing myself as a well-connected node in a network, it also feels like I'm weaving together and reinforcing the fabric of my community. I always want all the cool people I know to know each other and to share their brilliance with the world and a lot of these conversations result in contact referrals and introductions (both ways). If I had one frustration with the coffee shop conversations it's that I'm always thinking at some point or another, "Oh, so-and-so should be here for this!", and truly there isn't a coffee shop big enough for what is effectively a friend-convention that I want to throw. I am trying to level up to dinner parties at least. (Also even as I'm writing this, I'm realizing, "Oh, this is so obviously the trajectory of the four-fold practice that is the basis of the Art of Hosting. Of course." Also, this is why folks should check out The Art of Hosting. Tell them Carolyn sent you!!)
It wasn't always this way for me. I'm not joking when I describe myself as "a shy, socially anxious introvert who drastically overcompensated". Once when I was a teenager I managed to eek out five minutes of small talk with someone waiting at the same bus stop and it was such a remarkable and unprecedented accomplishment for me that I positively glowed all the way home. I truly believe that talking about the weather is humanity's greatest invention (even greater than post-it notes). I don't know what changed exactly. I think I just finally became more curious than I was shy. And it was easier than I thought it was going to be when I stopped trying to be so very smart about it and got humble.
The coffee is a metaphor and the coffee shop is too. The conversations have percolated* into nearly every facet of my work. The podcast has been both an invitation for conversation and a platform to share that conversation with a wider audience and have new conversations because of it. (And, let me tell you, there's no better ice-breaker at a conference than, "Do you want to be on my podcast?") Twitter has become an important space of conversation for me. Though conversing in tweets can be a little fragmented and chaotic, one of these 280-character flurries led to the forming of a co-operative inquiry group of evaluators (we've been meeting monthly to have generative conversations around the topic of "boundaries in evaluation"). This blog is also an attempt to be in conversation in another way, though I find it trickier and am trying to bring in more conversational elements to make it easier. The ability to be in good conversation is a core evaluative practice for me as well, from the big boardroom meetings to the casual hallway chats. In fact, especially the casual chats—that's where the magic is.
It will be interesting to see how my coffee shop conversational practices shift (or don't) as time goes on. Right now they feel absolutely integral, as much as any other professional development practice I'm engaged in. It was an absolutely giddying realization that "hanging out with cool people in coffee shops" is a totally valid and awesome part of my job description. Now, to remember to save the receipts.
(Also, if you think I use a lot of parenthetical asides while I'm writing, you should experience firsthand some of the exciting "thought journey" detours I go on in person, which a good 70-80% of the time will reconnect back with the original point, or at least end up in verdant pastures of inspiration in their own right, hopefully. Conversational off-roading.)
(It is possible that mostly talking to myself and therefore needing to hold up two sides of a conversation at once has instilled some terrible habits, I mean, interesting quirks!)
(I'm done now.)
*Yes, I forced the pun a little and, no, I don't regret it.