This is an Eval Central archive copy, find the original at communityevaluationsolutions.com.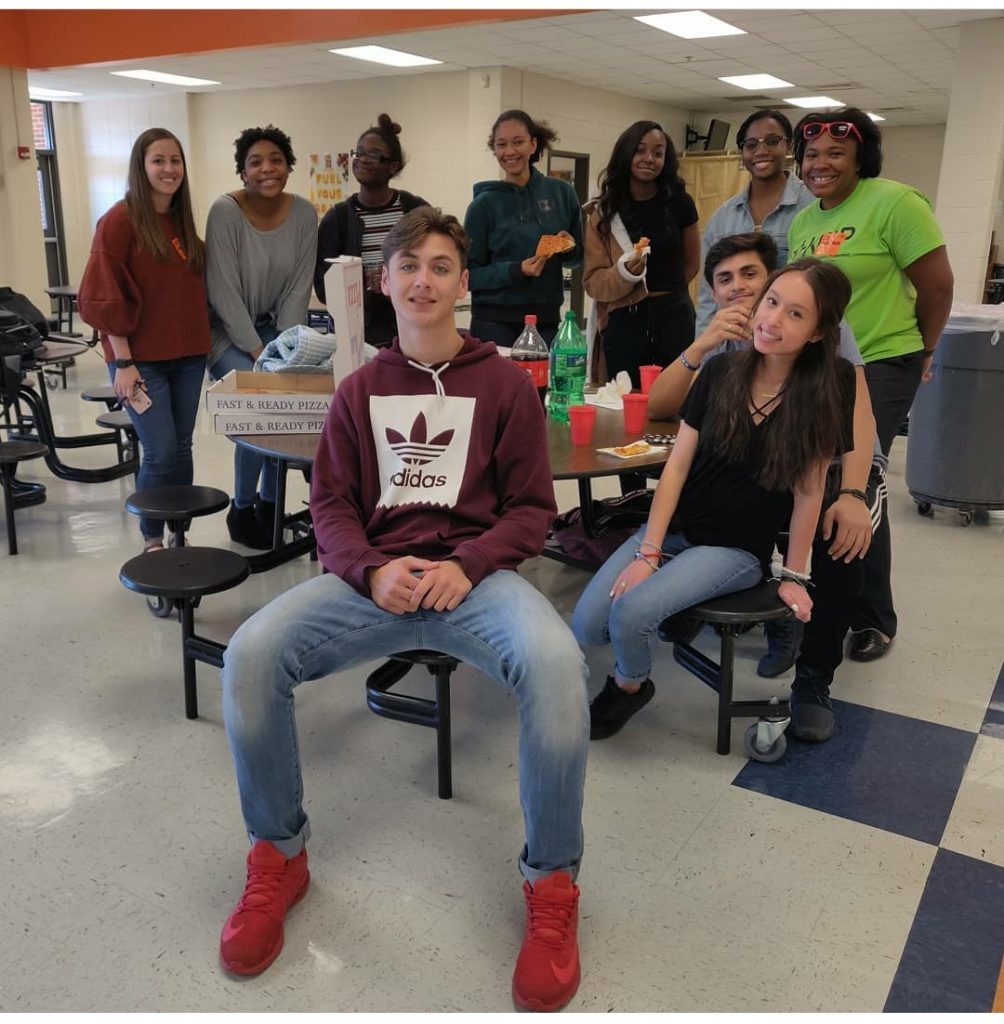 Hi everyone-
So many community-based prevention programs are trying to pivot, to change the way they are working in communities in the midst of the Covid-19 pandemic. Since prevention and nonprofit leaders who work with youth can't go into schools, churches, or community-based afterschool programs at this time, they must get creative in order to reach teens.

In this week's blog, I am joined today by my client, LaTreece Roby. LaTreece is the Program Director for the Cobb County Alliance to Prevent Substance Abuse (CCAPSA). LaTreece leads a federally-funded Drug-free Coalition and a state-funded Alcohol & Substance Abuse Prevention Project. Both efforts aim to reduce underage drinking through environmental change strategies.

A couple of weeks ago, I asked LaTreece to join me on a call with some of my other substance abuse prevention clients because LaTreece is an absolute Rockstar when it comes to technology and social media to reach the youth. She is a big believer in going to where our youth are. In this blog, I want to share some of her tips.

LaTreece often says that kids are already on social media, so why not go to where they are?

One of the first thing that CCAPSA did to increase community engagement was to purchase ads on 200 shopping carts in two different grocery stores. These ads included a "call to action" prompting parents to opt into a text back program. The effort, which cost about $4500 for the year, resulting in 60 people signing up for the campaign in the first 30 days.

CCAPSA uses a program called CityGro to manage their text back campaign. The parents who choose to connect to the coalition, receive weekly conversation starters like, "Spring break is around the corner. Try asking your teen how they feel about alcohol and spring parties." or "E-cigarettes are becoming increasingly more popular. Start the conversation with your child by asking them what do they know about the dangers of vaping." The coalition is steadily increasing the number of community members who are opting into the campaign.

The coalition is maximizing its reach through strategically planning events with community partners. In partnership with Georgia Prevention Project and their college advisory council, the coalition was able to co-hosted a "virtual" Rx drug take back day. Takeback days are usually sponsored by the https://www.dea.gov (DEA) but since those are not happening right now, the partners sponsored a Facebook live event and had 1500 people tune in. Through the integration of survey monkey and CCAPSA's website, his event resulted in local community members being able to request packets of a prescription drug disposal solution that had been donated to the coalition.

CCAPSA uses Instagram, Snap Chat and Tik Tok because these are the platforms that youth interact with on a daily basis. LaTreece's advice to my coalition leaders was to go where the kids are. LaTreece also advised the leaders that when trying to increase Instagram followers the easiest method is the, "I follow you; you follow me back method." Youth typically follow this unwritten. This makes searching hashtags that include local high school names or popular local attractions an easy way to lead you to future Instagram followers in your area. LaTreece wanted the group to remember, especially for those of us who are a little bit older, that the youth today are digital natives. They've grown up in a digital world. Teens consume and rapidly obtain information in the palm of their hand. Social media is a good way to get good information to them.

Before the pandemic, the youth advisory councils used QR codes on posters, cards and info graphics to disseminate prevention content to their friends and lead them the coalitions social media platforms. Even amidst the pandemic, the coalition has been successful in engaging youth. Every Thursday at 12 o'clock they host "Teen Talk" with their Youth Advisory Council, sometimes having more than 30 students joining. They use GroupMe as a way to keep continuous contact with the students and remind the students about Teen Talk. The coalition had a partnership with Kennesaw State University and the "Adopt a School" program. This program provided 6 KSU student mentors to work on opioid prevention projects with the youth advisory council. These KSU students were instrumental in keeping the teens engaged during the Teen Talks. During one talk, the KSU students used kahoot.com to create a game that incorporated themes from popular tv shows and music into a trivia game educating on opioid misuse. A few weeks ago, I joined and gave a mini-webinar on developing good survey questions. CCPASA leaders make the activities fun and interactive and it's their youth that are making key decisions. The adults are there just to bounce ideas off of and make sure things stay appropriate.

LaTreece's last reminder to the group is that teens often feel unsupported by their communities and by schools. So LaTreece's advice is to connect with teens and make sure they feel supported. "We need to go where they are in terms of technology and learn to speak their language. There is a lot of harmful information that they have access to through Instagram, Snapchat and other online platforms. Why not spread messages of hope and positive lifestyles through those very same channels?"

Some of my other clients are putting LaTreece's advice into practice please contact me or LaTreece if you need any more information.