This is an Eval Central archive copy, find the original at evalacademy.com.
This article is rated as:

---
Who's it for?
This infographic is designed for individuals who are new to the field of evaluation and are eager to explore it in more depth.
---
What's the purpose?
Our goal with this infographic is to empower newcomers to the world of evaluation by guiding them toward essential resources that address three fundamental questions: 1) What is evaluation? 2) How do I do evaluation? And, 3) I finished evaluating a program…now what?
---
What's included?
Within this concise, one-page downloadable PDF, you'll discover a collection of hyperlinks that lead you to the most relevant resources, helping you quench your curiosity and expand your understanding of evaluation.
---
Join us in your journey of discovery and growth in the field of evaluation with this comprehensive and user-friendly infographic!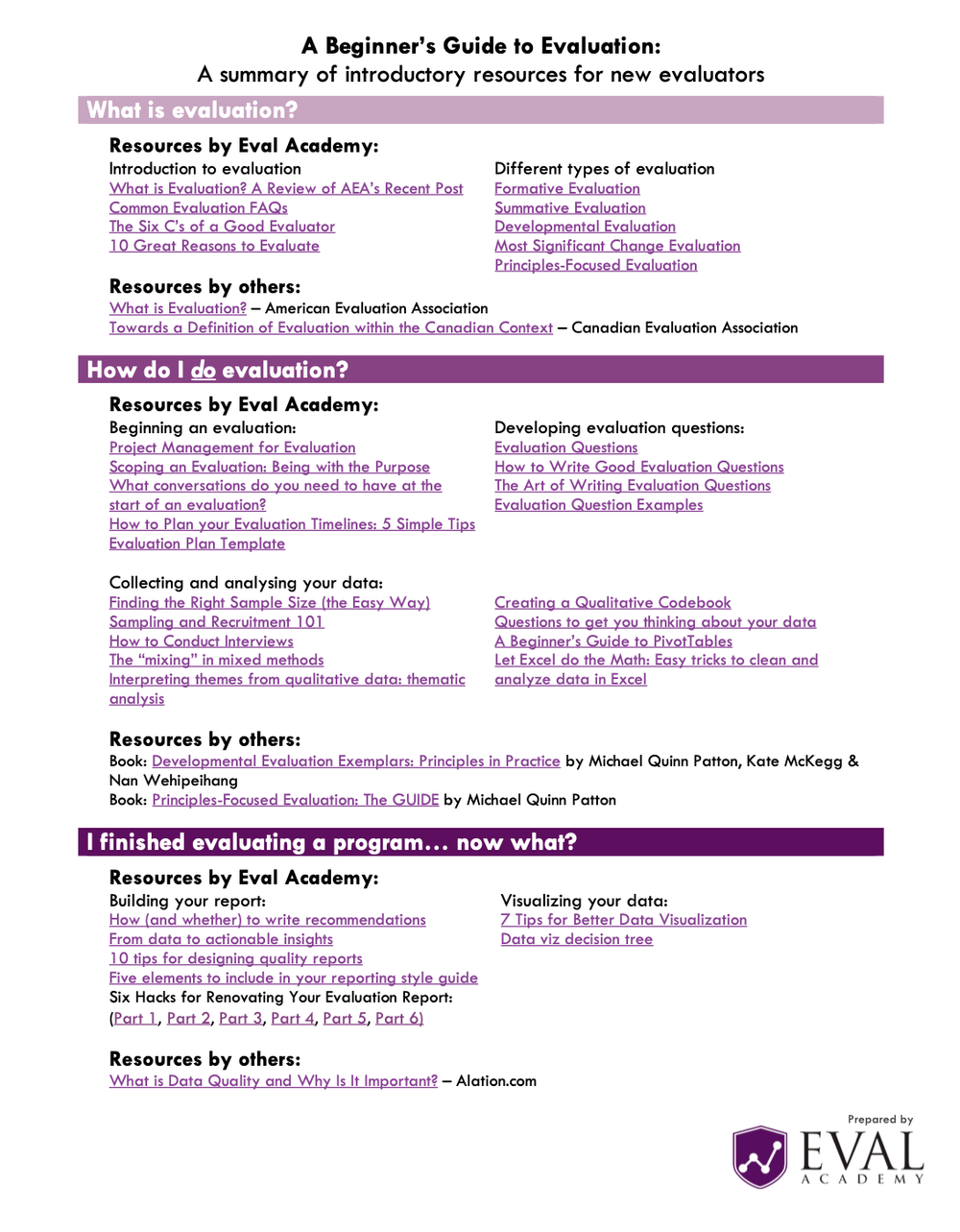 What do you think of our latest infographic? Let us know in the comments below!