This is an Eval Central archive copy, find the original at evalacademy.com.
This article is rated as:


Eval Academy just released a new checklist, Information Request Checklist
Who's it for?
Whether you're new to evaluation or if evaluation is your main role, this checklist is for anyone who's about to start a new evaluation project to make sure you're gathering the information necessary to support your evaluation endeavour!
---
What's the purpose?
While not all projects will have all of these documents available, this checklist can act as a supporting tool to make sure you have the context you need when starting an evaluation. Use this checklist prior to your Evaluation Kick-Off Meeting to gain as much detail as you can about the project. We like to say that an evaluator can rarely have too much program information. You don't know what you don't know!
---
What's included?
A downloadable and printable checklist to help you gather information on the project, client details, and evaluation-specific details.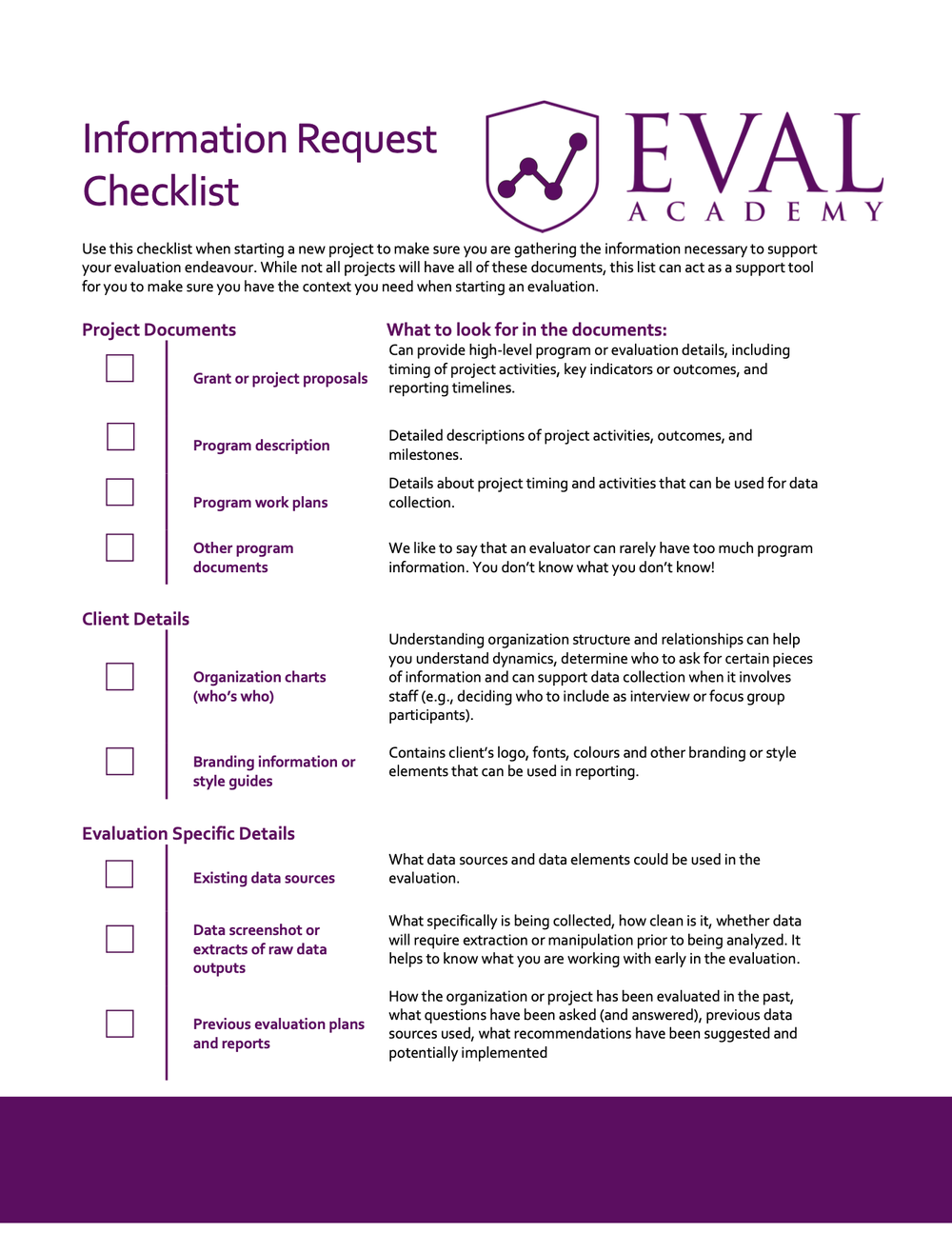 Learn more: related articles and links
You can learn more about planning an evaluation through the following links:
---
You can also find many other resources to support you in planning and implementing an evaluation. Some of our most popular resources include:
What do you think of our new checklist? Let us know in the comments below!