This is an Eval Central archive copy, find the original at camman-evaluation.com.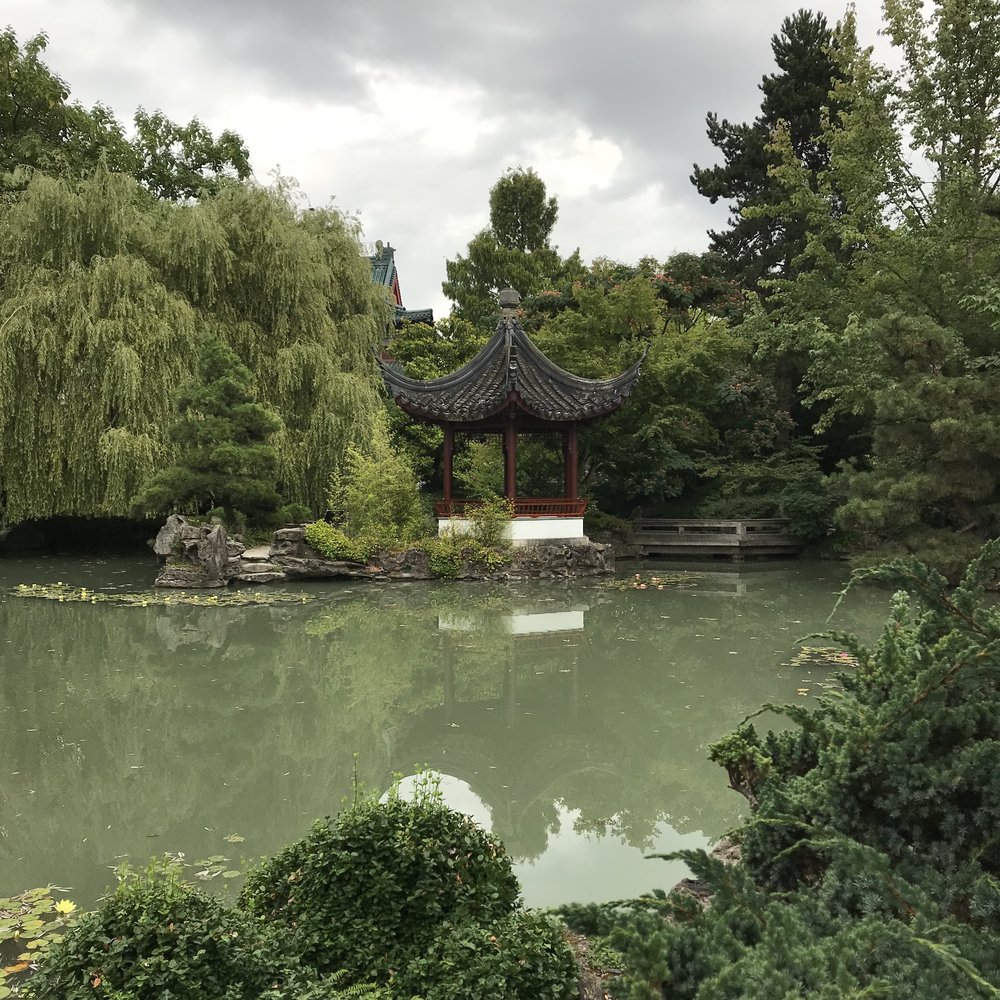 One of the first posts I put up here was one about advice for emerging evaluators, based on my own experiences of getting into the field. I wrote it about a year after moving to Vancouver and six months after I committed to building a consulting practice. Three years later, I'm pleased with how well that post holds up. I might word a few things differently now, but the gist would be the same. And I'm pleased to report that I took my own advice (for once) and it's stood me well as a developing evaluator and consultant. So much so that the last year in particular has been one of transformation and levelling up!
Over those three years I've kept learning, though my own experiences and through talking with all sorts of wonderful folks, both inside and outside the field of evaluation, about their own career trajectories. I want to make sure all of that wisdom get a wider circulation than just my own brain and decided it was time to revisit and add to this topic. I originally planned to do just a one big follow-up post, but one thing I've learned through upping my blogging game this year (have y'all noticed how much better I've been doing? One a month at least now! Thank you, thank you, oh, the applause is too much, thank you, you're too kind!) is that shorter and more frequent is better. So I'm going to try to make this an on-going topic that I can add to as I go and focus on just one or two things at a time.
And just to summarize, the headline versions of the original advice were:
Have a vision

Be visible and accessible

Get involved and meet people

Keep learning (about anything!)

Do your research (specifically on the field itself)
So here it is, one more thing you can try as an emerging professional (since a lot of this is not evaluation-specific). Once again, I offer no guarantees to this advice besides my sincere promise that it's what I'm trying to do myself. (Also I'm starting with one of the things I find absolutely hardest to do as a way to motivate myself to do it more. Mmm, public accountability.)
6. Know your value
I picked the exact wording for this one up from a tweet about tips for successful collaborations. I endorse the entire tweet, but that part stuck with me particularly because as soon as I saw those three little words I went, "Ah ha, yes! That's the thing I'm bad at!"
What do I mean by "know your value"? How I interpret that is try to have a reasonably accurate understanding of what you offer and how that's received and experienced by the people you work with (whether that's clients, colleagues, employers, etc.) and what it's worth to them. That includes the value of your skills and experience (which will continue to grow), the ineffable value of you as a whole and unique individual, and your fundamental worth as a human being (which is, y'know, baseline and non-negotiable), and is about money-stuff as well as general perception of you and why people are interested in working with you.
There's a couple pitfalls here. One is false confidence, or overestimating the value of your professional skills and experience in particular and assuming you bring more to the table than you do. That's the one I've always been most worried about, but it turned out I was causing myself problems with the other pitfall, false humility (a.k.a., underestimating the value of your skills and experience and also who you are and your personhood too sometimes).
It feels safer to underestimate rather than overestimate, but the issue is that when you discount your own value (sometimes literally, by under-pricing your services), you're actually cheating yourself and the people you work with. You undercut your own confidence and capacity, and, if you're literally under-selling yourself, you're also helping set a normative standard of what work in your field is worth and what other people who do work like yours can expect to be paid. It's complicated because in evaluation and other similar professions, we're often working with organizations and communities that are under-valued and under-resourced as well and we understandably don't want to impinge too much on those resources, especially if we're not feeling confident in the value of what we offer. But we need to be thoughtful about how we're participating in these systems because we can easily be part of the feedback loop that keeps us all stuck in the same patterns that reinforce our collective under-valuing.
(Here's some bonus advice that comes to me via a therapist friend who was struggling with setting his fees because money can be such a barrier to accessing mental healthcare, especially for the people he wanted to support most. The guidance he got from his mentors was that if you set your prices too low for you to sustain yourself on or only take clients at the very bottom end of your sliding scale, you will end up under-resourcing yourself and risk exhaustion and resentfulness toward your clients, which will then show up negatively in the therapeutic relationship. It's not that we need to be content with the terrible systems we're operating in, but our resistance must also be strategic and we can't treat ourselves as expendable in the process.)
So how do you figure out a reasonably accurate understanding of what you have to offer and what it's worth to other people?
On the money front, what I did for a long time (and I don't recommend this part) was grossly undercharge (because after being a grad student, everything feels like a lot of money!) and fortunately had a lot of kind, patient people (fellow consultants and occasionally clients) who pointed out to me what I was doing and made sure that I got paid more until I eventually figured out that I needed to raise my rates myself. I panicked a whole lot about alienating people by "asking for too much", but I also paid close attention to my budget, my overhead, and my income and figured out what kind I needed to be making to make a sustainable go at this and what seemed plausible based on what I knew about the local evaluation market (from working on projects, from learning about other consultants' rates, and from scanning RFPs and job postings that had budgets and salary details included). And then I didn't go with the lowest number I thought I could get away with—I went for something that I knew I would meet my needs and let me bring my best to my work rather than put me in a position of chasing contracts, stressing about hours, and feeling obliged to work on projects that feel wrong but pay well, or appear to (I've been advised those are usually the ones people regret most and I believe it). I went for something that gives me flexibility to keep doing volunteer work. That keeps me mindful of offering maximum value for the time I spend on my projects and not just grinding through. That communicates to prospective clients that I believe in the value of what I offer and that our work together is a commitment for both of us. The first time someone was noticeably disappointed with my stated rate was pretty nerve-wracking, but I survived.
(I realize I'm not giving specific numbers, which I know people always want, and that's because I've learned that appropriate rates are very, very contextual and I can't do the nuance justice in a blog post. So I can't tell you what you, personally, as an emerging professional should charge or expect to see as a salary, because it depends so much on where you live, what specific work you're doing, what kind of experience you have, and a lot of other factors. But, reiterating the advice above, look at RFPs and job postings and talk to other people doing similar work as yours. If you're moving into consulting specifically, remember that you aren't just charging for "the amount of work I can do in an hour" or whatever time increment—you need to factor in all of the overhead expenses that you can't bill directly for, like your office supplies and equipment, professional development, healthcare expenses, accounting fees, etc. Consulting fees are typically 2-3 times higher than the equivalent "hourly" rate of a salaried employee because you have to cover what would otherwise be covered by your employer's operating budget. There's a lot of good guidance out there on this topic, like this article that also links to other resources, such as this hourly rate calculator. Gail Barrington's Consulting Start-Up and Management is also a classic consulting reference text in the evaluation field for a reason and covers some financial basics.)
And then on the other value front, the "why in the hell do people actually want to work with me?" front (since that's actually what I've had on my mind more lately despite all the money talk in this post), for that I had to do a lot of thoughtful listening and getting humbled on the false humility. Once again, other people to the rescue! Sometimes it's hard to know the impact we have on other people (that's literally one of the reasons evaluation jobs exists!). We're so inside our own context that we lack context for our context. What I learned is that I don't get much insight from focusing on what I think people get from working with me, I have to listen and pay attention to what they say and do. Am I getting repeat clients? Are people asking to work with me again? Recommending me to others? Saying nice stuff behind my back (a.k.a., reverse gossiping)? Cool, then I can assume that I'm doing something people appreciate and respect. And when I don't see these things, I can look deeper. Was I not bringing my best? Was it a poor fit? Is this an outlier or a trend? Not everyone will love me and that's fine, but it's always interesting to notice patterns.
The thing about value is that it's qualitative as well as quantitative. It's not a great strategy to just maximize the total number of people who want to work with you (you'll get tapped out quickly and pulled in a lot of different directions because the work is so varied), you want to be attracting the people that you want to work with and that make sense for you to work with. So look to those folks and find out what they like about you. Ask them. If they're a client, do a post-project check-in, do some meta-evaluation on yourself and your process. If they're a colleague, ask them what they've noticed about working with you. And don't count on just one person's perspective either. Different people will have different takes and see you from different angles (this is the logic of the "360-degree review" process, although you don't need to go to such elaborate lengths).
The point is not just to buff up your ego (and you can and should take in the "needs work" feedback too—critique that comes from a place of mutual respect is a gift), but to get a clearer reckoning of what your contributions are so that you can work to a place of honest, realistic, and grounded confidence and humbleness. It's got some less obvious practical implications too. A lot of what I write in bios and website copy and other forms of marketing (everyone's favourite thing to write about!) is informed by real feedback I've gotten from people I've worked with. Start gathering up that kind of insight now, it's a very useful indicator of the kind of professional you're developing into.