This is an Eval Central archive copy, find the original at freshspectrum.com.
If you just want to create better charts, don't join my workshop.
I have no desire to compete with my friends Stephanie Evergreen and Ann K Emery on fundamental visual reporting and chart literacy.
If you just want to code with R or Python, don't join my workshop.
Two suggestions. David Keyes for all things R and George Mount for moving into Python/R from Excel.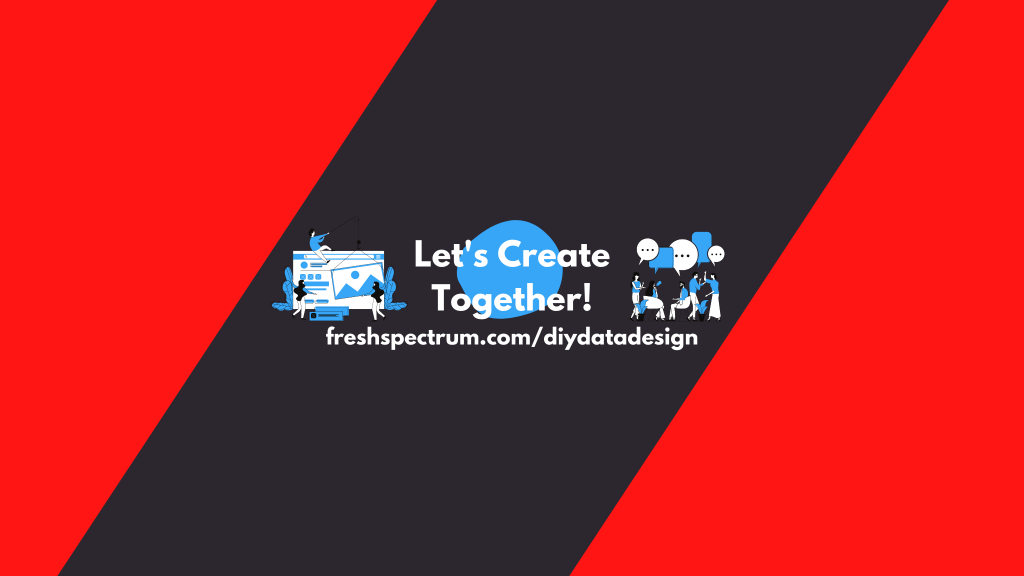 So who should join?
In short, the people who want to go beyond creating better charts but who don't feel like diving into code.
Examples:
The non-profit data person who doesn't just have to "write reports" but find a way to communicate that data to an incredibly diverse virtual audience.
The public health worker who creates data dashboards but has no clue if anyone uses them or if there is anything they could do to make them better.
The evaluation capacity building team member who finds that all their work that used to be in-person is now virtual, and it might not be as short-term as they first thought.
The researcher who is not content writing an amazing paper or report only to have it fade into obscurity the minute it hits the web.
The independent data consultant who is overwhelmed by the number of software tools and methods they need to learn to effectively do their job.
The data person who wants to learn more about graphic design and web design tools.
21st century reporting is not about one thing, but a ton of little things.
My four big themes.
Creative Reporting – because you have to get creative to reach different people across different platforms.
Content Strategy – because if you really want to reach a specific group of stakeholders, you need to be intentional and understand how the web works.
UX/UI Design – because if you are trying to share access to something bigger than can fit on a page, you need to understand interface design and how real people use the web.
Digital Evaluation – because if you are not evaluating, you are just guessing what people want and that what you are doing is working.
Our first 8 weeks.
This workshop is taught live (but with each session recorded). I've put together the topics for our first 8 weeks, here is the list.
Session 1: Building slide style infographics. (9/8)
Session 2: The web is filled with funnels, how to build yours. (9/15)
Session 3: Building one-filter dashboards with Tableau. (9/22)
Session 4: External analytics as inspiration. (9/29)
Session 5: Illustrating social media with data.
Session 6: The continued importance of building an email list.
Session 7: An intro to powerful (and free) UI design software.
Session 8: Social media insight tools and how to use them.
Plus Community and Quick Tips.
I've learned over time, that the fastest way to build a community is to meet a bunch in person (via Zoom).
But included in this workshop will also be an asynchronous community space for asking questions, sharing your work, and connecting with your peers. And sets of quick video lessons on very specific topics that I find myself teaching people over and over again.
Want in?
My plan is to keep enrollment open and rolling (instead of closed). But the first people who sign up will definitely get the best deal (in the form of a discount) and will be in the best position to inform the direction of the workshop.
So, if you're even remotely interested, I suggest joining the waitlist NOW!.