This is an Eval Central archive copy, find the original at rka-learnwithus.com.
By: Sadiya Akasha
In the first post of this series, I described how the unique combination of nearly infinite access to information (and a global reach) coupled with a near-constant evaluation of the motives behind consumable content has caused Gen Z to become both global and critical thinkers in a way quite beyond the norm for previous generations. In the second post, I suggested that Gen Z is not only the most racially diverse and multiethnic generation to date but that their identity-building goes beyond clear demarcations of race and ethnicity. Exploration and constant self-examination is a foundational trait to Gen Z and is foundational to their values of freedom, equality, and healthcare for all. In this final post, I posit that Gen Z is values-driven and that cultural institutions will have to put their values at the forefront in order to connect with and engage directly with this generation.
Engagement Through Values
Market research makes it clear that Gen Z consistently chooses to interact with brands whose values align with their own. This values-driven approach is not limited to shopping choices but is expressed by members of Gen Z in their proactive approach to civic engagement as well. Everything we've learned about Gen Z indicates that values are central to their engagement.
In this call to action to fellow Gen Z'ers, the author, Cameron Katz, describes her values in action, along with the kind of reception she often receives:
"When I and other members of my generation criticize July 4th, we're met with disbelief and offense. It's the ultimate taboo. "Can't you just have fun?" "Why do you have to make everything political?" However, my criticism isn't coming from a place of hatred. On the contrary, I'm interested in how we can honor our country by better upholding the promises made during this foundational moment in its history. Liberty, equality, the pursuit of happiness— these ideals were written into the Declaration of Independence in 1776, but they aren't yet realized for everyone, even in 2021.

I, along with many other Gen Z'ers, want to know why."
The Weisman Art Museum's student group, WAM Collective, along with the Student Advisory Council at the Tang Museum, and the Agents for Creative Action (ACA) of the Williams College Museum of Art (WCMA), together convened a virtual roundtable exploring the museum of the future. The student groups described the role of museums "historically, as gatekeepers of knowledge and history." In this roundtable, the students gave clear guidelines for what the 'Museum of the Future' should be, not just look like, for it to engage members of their generation.
At the most foundational level, the Gen Z student groups demanded that cultural institutions should flatten their organizational hierarchies, disengage from the 'cult of the curator', refocus their programs to center humans rather than objects, and increase access to be more broadly and holistically inclusive. This missive from the student groups' to museums is to simply put their values and principles into action. This is a direct message from Gen Z to cultural institutions and they provide ample examples and ideas for immediate action.
Collaborative Cultural Institutions
Made By Us, is a consortium of 100+ history and civics organizations that are collaborating with young adults to reframe historical events in current, politically-aware ways and support civic participation. They're modeling a whole new approach of collaborative engagement where institutions have an opportunity to engage directly with members of Gen Z. Made by Us recently kicked off an inaugural tradition called 'Civic Season' taking place between Juneteenth and the Fourth of July. The season focused on celebration as well as criticism, on learning as well as the sharing of diverse voices. Events and activities were held across the country from regional institutions to digital platforms, creating broad access and a multitude of ways to engage. This new tradition is an amazing example of decentralized, democratized, human-centered, highly accessible, and values-driven programming that seeks to support and partner with Gen Z.
There are cultural institutions working hard to undertake radical shifts on their own as well. After leading community-based workshops, the Walters Art Museum has decided to publish a critical history of their founder, Henry Walters in a full-fledged acknowledgment of his past. This impactful action exemplifies the Walters Art Museum's values and overarching commitments to its community.
In the academic world, the president of the Massachusetts Institute of Technology, L. Rafael Reif, recently published a letter acknowledging the role that a former MIT president, Francis Amasa Walker, had played in advancing the American reservation system and the complex legacy that this has left behind. To face this history head-on, MIT launched a class for undergraduate students to perform research in this area and based on the students' findings is continuing the exploration in another new class "The Indigenous History of MIT". These classes demonstrate how members of Gen Z are driving forward change in every institution that they are deeply engaged in.
University and college museums may be the first to feel the impact of Gen Z's strongly held values, but the resulting changes will set the standard across the museum world as a whole.
Towards the Museum of the Future
This post abounds with examples of institutions that are doing transformative work and that are likely very happy to share what they're learning on their journey. Although there is no 1-2-3 formula to follow, as a starting point, take some time to watch the "Student Roundtable: The Future of Museums" to better understand the values that Gen Z wants cultural institutions to exhibit.
For cultural institutions that are keen to engage with members of Gen Z, this is a pivotal moment to listen deeply and act collaboratively. This can start with a simple push to redefine audience segmentation by asking Gen Z how they would identify themselves, and continue by partnering with them to focus on ideas that they say they are interested in exploring. This really does need to be a grassroots effort to engage with Gen Z from ideation to research, then onwards to the development of relevant programs and initiatives, all the way through to implementation. To undertake this journey you have to accept that you will need to question the basis of your institution's foundation, your mission, your values, and goals. This questioning, when done in collaboration with Gen Z, will drive forward new avenues of growth and transformation across your organization that propel you to become the museum of the future.
About the Author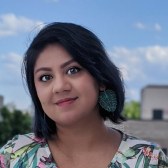 Sadiya Akasha is the co-founder and Director of Product Development at Sitara Systems, a design and technology laboratory that creates interactive experiences with emerging technologies. Sadiya partners with cultural institutions to help them conceptualize and deliver technology initiatives by leveraging her background in human-centered design, agile thinking, and audience research. In her free time Sadiya enjoys exploring the rugged yet delicate landscapes of the great Southwest.
The post Gen Z are Values-driven: What does this mean for Cultural Institutions? appeared first on RK&A.