This is an Eval Central archive copy, find the original at camman-evaluation.com.
This blog post has been jointly written by Carolyn Camman and Art Assoiants. We connected through the Canadian Evaluation Society's Mentoring Initiative in 2018 and this post is our way of sharing some of the learnings from our journey together as mentor (Carolyn) and mentee (Art) over the last year.
To write this post, we did a sort of self/mutual interview. We chose some questions for ourselves, wrote up our responses separately, and then shared them back with each other. You can read the questions and our respective reflections below.
---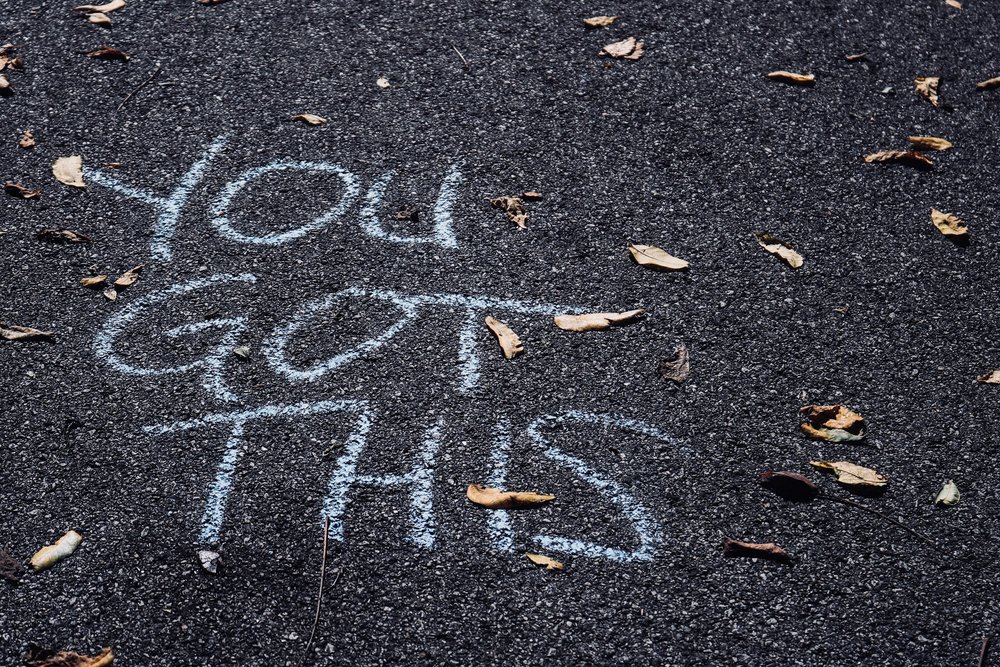 Why did you get involved in mentorship and what were your best hopes for it?
ART: I got involved in mentorship for numerous reasons. First, I believe that some of the most effective learning happens through relationship. Vygotsky's zone of proximal development comes to mind. In other words, to be with and around people who do something you want to do, but who are more skilled at it and are willing to help your developmental process, is what I sought in the context of evaluation. Second, I wished to be supported in my journey, recognizing that there was a lot I didn't know and a whole lot more in which I was unconsciously incompetent. I wished to connect with Carolyn to bear witness to my process, help me think through and pull insights from what I was doing, and aid me in becoming aware of and improving my skills and tools. Altogether, I wished to learn quicker and be supported in this learning.
CAROLYN: I got involved in mentoring by accident. I created an account on the CES MI platform because I wanted to be able to describe to folks who asked me about it what the platform was like and how it worked. When I created my account, I checked out some possible mentors, but I didn't feel a burning need for mentorship at the time, so mostly I forgot about it. I didn't expect anyone to contact me as a potential mentor. Art wasn't the first person who got in touch, but he was the first where there seemed to be a genuine alignment of what he was looking for and what I could offer, our expectations of the process, and our schedules. I was candid from the start that I'd never mentored anyone before and didn't have a lot of experience being mentored myself. I also saw myself as closer to a peer mentor rather than someone who was going to be drawing on decades of practice experience. I remember that Art seemed up for that, that he liked what he'd read in my bio and felt there was an affinity in our interests and approaches to evaluation that stood out from the other potential mentors he'd looked at. I was reassured by the commitment to figure this process out together and looked forward to learning more about how to be a mentor. My best hope for the process was that we would both take something valuable from it, though I wasn't sure exactly what that was going to be.
---
What did you find helpful or hindering in the mentorship process?
ART: I found several things helpful in the mentorship process. First, I liked that Carolyn and I discussed our best wishes and preferred approaches during our first conversation together. We also made it explicit that things could change and that we would honour potential shifts in each other's professional journeys. I liked that Carolyn and I booked our next conversation at the end of the talk we were already having. This ensured we ongoingly kept in touch. I enjoyed being asked reflective and process questions, such as: "What made you want to make that decision? What was the result of that decision?" I appreciated being offered evaluation tools that were appropriate for the situation I was facing. To add, I sought Carolyn out not only for professional fit, but also for proximity. Carolyn lived far away enough from my professional world that few relationships would overlap. In order to be honest about my process, and recognizing that many of the communities to which I was connected professionally were quite intermingled, I wished for someone both close professionally and far enough in distance. I appreciated that they fit perfectly with this wish! On a different note, I found it helpful that Carolyn connected me with other leading practitioners in the fields we were discussing: social innovation, social entrepreneurship, evaluation, design thinking, and the like. I also took notes during our conversations, which, if nothing else, made writing this reflection a much simpler ride. But most of all, I appreciated having space held for my own thoughts. Carolyn allowed me to make sense of my professional journey in terms of skill sets, relationships, and further development.
CAROLYN: One of the most helpful things was the clear setting of expectations early on. Because we'd had that frank conversation, I didn't feel pressured to deliver some great inspiring wisdom every time. I think that helped me be more genuinely helpful, because I just spoke from my own experience and trusted Art to figure out what was useful to him and what wasn't. In retrospect, I realize this is a good approach to mentorship regardless of one's level of experience, and humility and mutual respect are things I look for more intentionally now in the relationships I develop with the people who teach and mentor me.
The most challenging part was probably coordinating long distance and dealing with time zones and schedules and technical difficulties. We tried using a video chat platform to start with, but wifi quality was variable and made focusing on and hearing the conversation difficult. After a while we switched to just an audio connection for the technical stability. I ended up preferring it because I could focus on just listening. I also made things easier for myself by not trying to prepare or do anything fancy, just get on the call and be fully present and trust that I would have something valuable to offer, even if it was just a listening ear and a question or two.
---
What are your takeaways from the mentorship process?
ART: I have a few thoughts come to mind regarding takeaways. First, mentorship can be a process powerful enough to make or break a person's professional experience. With Carolyn's help, I was able to thrive and quickly glean actionable insights from situations that at the moment may have felt ambiguous, beyond control, and overwhelming. Second, I felt it was important to have a conversation about mentorship preferences and style at the get-go. That way, both parties have a sense of what to expect from one another moving forward. It helps to take a moment as a mentee or mentor to think through or write out what these expectations may be for you. Third, it may prove helpful to take notes about the insights you glean from your mentor (and mentee!). This helps consolidate memory to quicker internalize and act on learnings.
CAROLYN: I started to get mentorship-envy! Stepping into a mentoring role for someone else and getting to see the positive benefits of it up close had me thinking about the amount of mentorship in my own life. My training and other experiences I've had did not really emphasize the value of supportive and engaged mentorship on this level. Though in reflection I can recognize how several lovely colleagues have, of their own initiative, leaned into mentoring roles for me over the years (for which I'm deeply grateful, even more now), I didn't entirely grasp the significance of these experiences at the time. So I've been inspired to take a closer look at the opportunities for deep mentorship in my life and let those experiences into my life more fully. I also developed a greater respect and appreciation for my own capacity and experience as both an evaluator and mentor. When we started out, I was pretty self-effacing about my experience and what I had to offer as a mentor. While that served me well in some ways, I learned I can balance it with a healthy respect for and confidence in what I do offer.
I also learned how to really let go and listen. Although I've worked for a long time to develop my interviewing skills, this took me to another level by letting me commit to just listening to someone and being absolutely present with zero agenda, like writing notes or thinking about analysis or planning the next question. It was relaxing to be in a place where all I needed to do was be in that moment and put all my attention on the person I was listening to, and it highlighted how much self-consciousness I'd been bringing into my listening in other situations and how much of a hindrance that really is. It was also a delight to be present to someone else's journey of discovery and learning, to notice how Art would respond to the questions I offered, take them in, and go places with them that I'd never imagined, sometimes still thinking of them weeks later on our next call. It was not unlike those moments where a client or stakeholder connects with the data in a deep and totally unexpected way and takes off with it, and you get to sit back and think, "This is so cool. I'm glad I get to be part of this."
Finally, I took from all of this a deepened commitment to the value of mentoring as a mutual learning and growing experience. It's not a commitment to be taken lightly and even with a relatively low-intensity approach that we took there's still a considerable investment of time and energy, but overall it was a joyous experience and something that I intend to carry on with in my practice.
---
Want to know more about Art?
Art Assoiants is at the tail-end of an MSc in Counselling Psychology. He's the founder and host of the Let's Develop Podcast, where he and others explore stories and tools for social change.