This is an Eval Central archive copy, find the original at evalacademy.com.
In a year that saw massive and rapid shifts to online events and virtual conferences, gone are the days of rolling up to conference hotels, resigning yourself to dry pastries and tiny cups of coffee at snack breaks, and rushing endlessly down a maze of patterned carpet hallways asking random passerby's "do you know where conference hall A is?"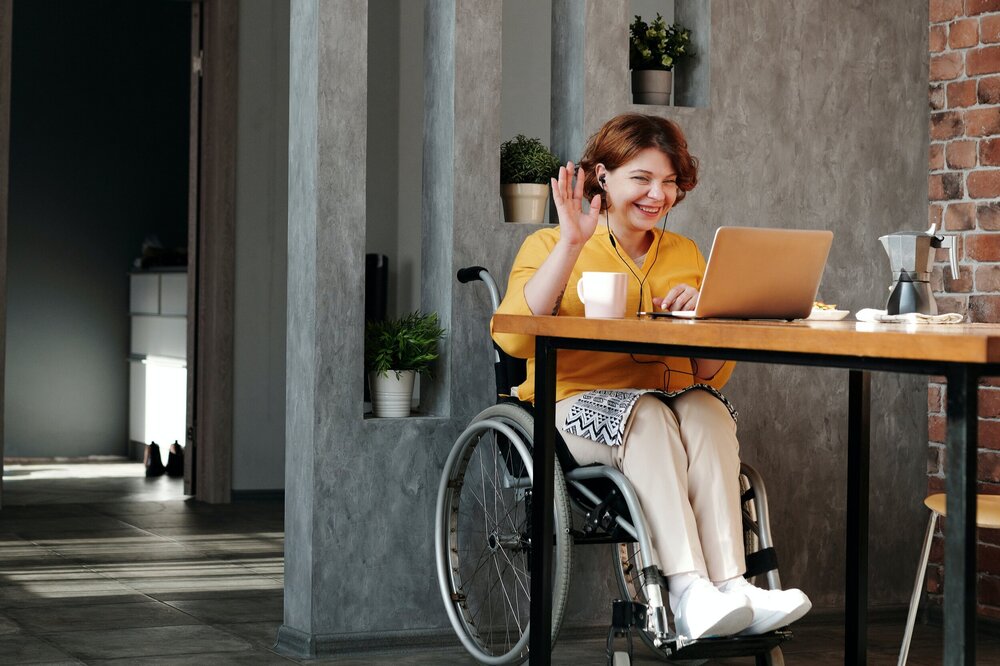 The world has changed and so has our conferencing experience. In some ways, there are perks – you can sleep in your own bed, make yourself a large and delicious cup of coffee, and munch away on breakfast during the opening remarks from the warmth of your own home. But without careful planning, you can easily end up in the same harried conference cycle of sprinting to find food and use the washroom between sessions, staying up late trying to manage work emails and deadlines while attending conference sessions all day without the benefit of room service and the camaraderie of like-minded individuals buoying your spirits with random small talk and chance encounters to talk shop.
While we aren't able to stop your family and pets from ambling by and needing something from you in the middle of an engaging session, we do have some tips to help you maximize your virtual conference experience. Here are 9 things you can do to maximize your virtual conference experience.
Before the Conference
1. Plan which sessions you want to attend.
Yes, you do this for in-person conferences as well, but virtual conferences are a little different. Prioritize interactive sessions over more static presentations if sessions are being recorded. Since you can easily switch between sessions with the click of a button, plan a backup session in case your first choice is full (it can happen with virtual rooms!) or if the session turns out to be completely different than advertised. While you don't have to sheepishly slink out the door to leave a session, remember that you are still taking up a virtual spot and presenters can often see when people leave the online meeting.
2. Set an out-of-office message.
Sure, you're at your computer all day and likely aren't conversing with colleagues over a buffet lunch, but give yourself the grace and space to focus during the conference. Set an out-of-office message, even if it is just to tell coworkers and clients that you won't be responding to emails in your usual timely fashion and relieve the pressure you put on yourself to keep with work.
3. Prepare your snacks in advance.
Don't get caught thinking that 15 minutes in between virtual sessions will be enough time to use the washroom, finish up your notes, make a snack, let the dog out, change over a load of laundry, answer a few emails, and hop into your next zoom session. Conferencing from home comes with its own set of tasks that eat up the time between sessions, don't let preparing food become one of those things. Set up a snack station or at least buy some easy-to-grab things to eat while you conference away.
4. Set up a conference space that is separate from your workspace.
Our brains associate certain tasks with specific spaces. Setting up in your usual workspace puts your brain in 'work mode' and makes you more likely to tune out of the conference and tune into work. While not everyone is privileged to have even one distraction-free space to work in, let alone a second space they can "conference" from, small changes, like using a different side of the desk, changing up what you look at, using a different notebook or a different coloured pen can help your brain switch into conference mode.
At the last virtual conference I attended, I literally switched which side of the kitchen table I sat on for "work" vs "conferencing" and used a different notebook, pens, and mug.
During the Conference
5. Use technology to your advantage.
Many virtual platforms allow you to screenshot which can help you to capture information quickly or refer to an image at a later date. As a bonus, you can quickly share your screenshots on Twitter (if that's your thing).
6. Get outside.
Zoom fatigue is real. Use your lunch break or set aside some time to get outside each day. Staring at a screen for conferencing, and for the work you may be doing around conference sessions, is seriously draining. Make sure to move your body, since you are no longer hustling down long hotel corridors between sessions.
7. Make a point to connect with other attendees.
It can be easy to stick to your own bubble during a conference. Being attached to a computer and video camera all day is draining and the last thing some of us want to do is schedule one more video interaction after a day of staring at our screens. Take advantage of the many networking opportunities that virtual conferences are offering and make at least one connection. If you're too exhausted from the conference itself, set up a time to connect a week or so out when you aren't as drained.
After the Conference
8. Schedule a time to watch on-demand content.
In some cases, virtual conference content can be watched on-demand or is available after the conference. Purposefully schedule time in your calendar to watch the content or you'll walk away with a folder full of bookmarks and wish lists that quickly gets forgotten in the flow of regular to-do's. Capitalize on the opportunity for archived content that has come along with virtual conferencing.
9. Review conference material and pull out key highlights.
In these weird, hazy pandemic days where time slides by with few of its normal markers, you can quickly lose sight of the key points or ideas you learned at the conference. Put a reminder in your calendar and set aside time to review your notes, resources, and key take-aways. Create actionable steps to take what you learned and put it into practice. This includes reaching out to those you connected with or presenters you had questions for.
Eval Academy will be at the upcoming Canadian Evaluation Society conference. Tweet along with us on Twitter or connect with us at our virtual booth! We love talking to our eval pals.
To learn more about applying evaluation in practice, check out more of our articles, or connect with us over on Twitter (@EvalAcadmey) or LinkedIn.
---
Sign up for our newsletter
We'll let you know about our new content, and curate the best new evaluation resources from around the web!
We respect your privacy.
Thank you!
---