This is an Eval Central archive copy, find the original at communityevaluationsolutions.com.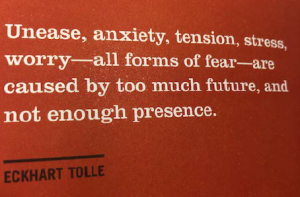 Not sure what the weather is like where you are, but here in Georgia, its raining. AGAIN! I think it has been raining for 6 weeks straight. We are on track to have the second rainiest season Georgia has ever had so I may not be exaggerating all that much.
Many years ago, my husband and I visited on of my sisters in Oregon. It was a rare week there; it was sunny and mild and oh-so green. Dan was just about to pack up and head to out west when my sister said, "Dan, there is a reason it is so green." That is so true right? We cannot have green grass and healthy crops without rain and everyone knows that Oregon gets a lot of it.
Last year at this time I wrote about Seasons. So much in my personal life was changing. I had big decisions to make about the business too. No doubt, the same will be true in 2019. That is just the nature of life.
When I look at my vision board from last year (and no, you can't see it), there are just a few major goals I realized. There is so much more I want to accomplish, both personally and professionally and the time seems to pass more quickly each day. Can you relate?
There is so much good work that needs to be done in the world.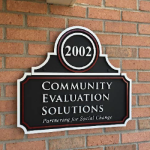 So, I resolve to get to work to make a difference. I hope to be kinder and healthier; to laugh more and take more time off. I hope to add more joy and less stress to any situation I am in. I want to help you and others do good work, the kind that really changes communities. Here are CES we are recommitting to our tag line, Partnering for Social Change. Won't you join us?