This is an Eval Central archive copy, find the original at rka-learnwithus.com.
By: Emlyn Koster
As 2020 approached and with a whole-planet outlook, Emlyn expected a burst of ominous reflections around the 50th commemoration of Earth Day but also with a hope for some '20/20' given its symbolic meanings of clear hindsight and perfect vision. Instead, the world cascaded into multiple destabilizing developments. Two years later and with the museum sector having scarcely embarked on adaptive strategies other than increasing the diversity of boards, leaders and staff, he urges that museums learn more from their past to creatively maximize their value in a world deeply anxious about its future.
In her new Centering the Museum anthology, Elaine Gurian recalls our joint 2003 article that began: "Consider a world in which every museum, as either an extension of its mission or as its raison d'être, is geared to respond to contemporary events and issues" (see Joy Davis, Elaine Gurian and Emlyn Koster, 2003. Timeliness: a discussion for museums, Curator: The Museum Journal 46:4, 353-361). Imagining the future of museums has never been a more pressing need.
Context
In 2020 environmental and social activist Arundhati Roy surmised: "Historically, pandemics have forced humans to break with the past and imagine their world anew. This one is no different. It is a portal, a gateway between one world and the next". And a recent New York Times Magazine cover story pointed out: "There are many examples of mass tragedies that inspired meaningful reforms of scientific breakthroughs―steps forward in human progress that, in the end, most likely saved more lives than the original tragedy claimed".
Striking a different tone in the November/December 2021 issue of AAM's Museum with A Redefining Moment theme, president Laura Lott began: "Distrust and skepticism in many of our country's institutions is increasing, making the fragility of trust painfully clear". More recently in a Leadership Matters column, Joan Baldwin exclaimed: "It's no secret that the world of museum work is a mess, and it's popular to blame it on COVID, but is that the whole answer?". My response is an emphatic no.
Hurdles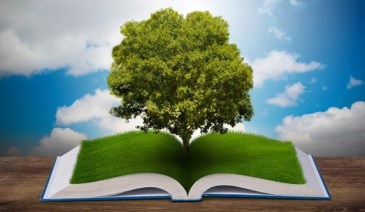 The museum sector has failed in my view to confront—and, in most cases, to barely discuss―what have been a growing number of hurdles to its progress. Foremost, it has been hampered by intellectual detachment from the issues of an increasingly tumultuous world as it continued to dwell on the past. Exacerbating this situation, the sector has segmented the interwoven realms of nature and culture into natural history, history, art and science/technology, each serviced by separate associations and granting bodies; art museums have come to dominate the popular sense of culture, but to their credit are portraying the Anthropocene more than other museum types (see Lotte Isager, Line Knudson and Ida Theilade, 2020. A new keyword in the museum: exhibiting the Anthropocene. Museum & Society 19:1, 88-107); scientific insights about global changes have, across many conservative quarters, fallen into disrepute; and curatorial research, like research across universities, has intensified its hyper-specialization while a need for transdisciplinary approaches has grown.
Perhaps most fundamentally, the museum sector should have remained alert to how its evolution was punctuated by urgings to tackle new and germane needs. For example, AAM's 1942 Annual Meeting was challenged: "What part shall our historical museums play during the war? If they are to survive, they must justify their existence as a vital element of community and national life… Our institutions are not merely guardians of the past, but are factors in the building and molding of character for the future" (see L. Hubbard Shattuck, 1942. Wartime duties of historical museums. Museum News October: 6-8). As Marjorie Schwarzer later noted, the sector's search for meaning often faded when the crisis passed: "When the funds began to flow again, museums quickly forgot the shock of the Depression as well as their moments of innovation on behalf of the public… An opportunity to be societal role models for the wisest possible use of resources and talent was lost" (see Marjorie Schwarzer, 2009. Bringing it to the people: lessons from the first Great Depression. Museum May–June: 49–54).
AAM's 1992 Excellence and Equity manifesto posed a core question: "How can museums—as multidimensional, socially responsible institutions with a tremendous capacity for bringing knowledge to the public and enriching all facets of the human experience—help to nurture a humane citizenry equipped to make informed choices in a democracy and to address the challenges and opportunities of an increasingly global society?". At the Smithsonian's 150th anniversary Museums for the New Millennium symposium in 1996, Harold Skramstad pointed out: "… the mission statement of most museums, which often states, 'Our mission is to collect, preserve and interpret fill-in-the-blank', will no longer do. Such mission statements do not answer the vital question, 'So what?'" (see Miguel Bretos, Harold Skramstad and Irene Hirano, 1997. Changing public expectations of museums. In: Museums in the New Millennium: A Symposium for the Museum Community, Center for Museum Studies Smithsonian Institution and the American Association of Museums, 33-50).
When discussing the success and failure of museums, emeritus scholar at the Smithsonian Stephen Weil stressed the distinction between outputs and outcomes, the latter defined as externally valuable productivity (see Stephen Weil, 2005. A success/failure matrix for museums. Museum News 84:1, 36-40). But in his last paper, he lamented: "… the awkward fact remains that for a variety of reasons, the museum field has never agreed—and until recently, has scarcely even sought to agree—on some standard by which the relative worthiness of its constituent member institutions might be measured" (see Stephen Weil, 2006. Beyond management: making museums matter, ICOM International Committee on Management Study Series 12: 4–8). In 2006 in AAM's Museum News, I asked: "As news stories unfold and society seeks to understand the nature and significance of events, is the museum field going to adapt to a greater role in exploring the things that profoundly matter in the world?". To illustrate external relevance, topic suggestions for each type of museum were offered, including the causes of divergence of people into rich and poor nations, rise and fall of superpowers across history and profiles of their leaders, causes of war and what constitutes victory and loss, and lessons from environmental stewardship efforts.
In many ways, the several states of mind across the sector which John Falk and I sensed in 2007 continue: "There are, first, a growing number of museums that wholeheartedly embrace the goal of external usefulness… at the opposite end of the spectrum, are museums—and we think these form a sizeable minority—that lack any tangible step into the dialogue about relevance… in the middle of the spectrum—and most likely the majority are museums struggling to know how to transform their consciousness in ways that matter more than at present" (see Emlyn Koster and John Falk, 2007. Maximizing the external value of museums. Curator: The Museum Journal 50:2, 191-196). Robert Janes echoed this conclusion in 2009: "… the majority of museums, as social institutions, have largely eschewed on both moral and practical grounds, a broader commitment to the world in they operate".
Institutional effectiveness with a focus on externally valuable impacts is central to the pursuit of relevance. For a museum "to reposition itself continuously to ensure its vitality" requires leadership with "a combination of grit and vision" (see Stephen Weil, 1997. Foreword. In: Robert Janes, Museums and the Paradox of Change: A Case Study in Urgent Adaptation. Glenbow Museum and the University of Calgary Press). Institutional effectiveness with a focus on externally valuable impacts is central to the pursuit of relevance. Because incorporating new contexts is a major part of institutional optimization work, among other reasons, I think the sector has long needed a prominence of many scholars well-grounded in experiential research.
Vagueness
The retiring director of the American Museum of Natural History in 1959 surmised: "… the natural history museum has reached a stage in the development of its relationship with society when the generally prevailing opportunistic vagueness of intentions is becoming a liability which must be replaced by a well-considered, well-integrated, and well-defined philosophy concerning the museum's place in the general research and educational system of the nation" (see Albert Parr, 1959. Mostly about Museums. American Museum of Natural History). In 2000 an emeritus museum director and evolutionary biologist at the University of Kansas discussed: "Can natural history museums capture the future?". Positioning these institutions as "sentinel observatories of life on Earth" and therefore as "stewards of the future", their concerns were framed around the interrelated challenges of the biodiversity crisis and the dilemmas of education in academia, public programs, and leadership. These stances became underscored by the declaration at a 2012 convening at the National Museum of Natural History: it began "Humanity is embedded in nature and we are at a critical moment in the continuity of time" (see Bill Watson and Elizabeth Werb, 2013. One hundred strong: a colloquium on transforming natural history museums in the twenty-first century. Curator: The Museum Journal 56(2): 255-265).
The 2015 report of the Rockefeller Foundation-Lancet Commission on Planetary Health showed that "the health of humanity is intrinsically linked to the health of the environment, but by its actions humanity now threatens to destabilize the Earth's key life-support systems". Also warranting attention is the research area known as multispecies ethnography which is about non-human species whose lives and deaths are linked to us. Our needed big-picture outlook is further hampered by the fact that Earth history stops before Homo sapiens evolved in the vast majority of natural history and natural science museums. An actual or fake mummy is often the extent of coverage of human development as opposed to overviews of anthropological research into rituals, languages, religions, shelter, clothing, agriculture, aquaculture, communities, governments, exploration, trade, conflicts, the frontiers of technology, and environmental disruption. No wonder that nature and culture are silos in the conscience of most people!
In these contexts, it is noteworthy that a review of the 2014 book Life on Display pointed out that it "ends in 2005, when both natural history museums and science centers are seen as trusted, articulate voices grappling with new and evolving challenges" (see Mary Ellen Munley, 2010. Review of 'The Social Work of Museums' by Lois Silverman. Museum Management and Curatorship 25:3, 337-339). Perhaps the majority of museums think they are factors in environmental stewardship and caring communities, but are they really? Around matters of trust, the onus is on the museum to be proactively fulsome, not assume that audiences infer all that is involved. AAM's 2021 Museums and Trust report concluded: "To be both trusted and influential, museums, like scientists, need to be skilled communicators, and study the most effective ways to talk about their work, and present their messages."
Broadly, if museums are to achieve external relevance—a term discussed in my last RK&A blog―they must distill new visions, missions and strategies, rethink collections, optimize curatorial and interpretative work, and repurpose exhibition spaces. This stance is propelled by the premise that museums are a unique type of scholarly and public resource with an accountability to tap their much greater potential to be enlightening in a world increasingly anxious about its future. Earlier this year in AAM's Exhibition journal, I proposed a menu of content topics with a whole-Earth context. The business concept of unique value propositions, which John Falk and I explained 15 years ago (see Emlyn Koster and John Falk, 2007. Maximizing the external value of museums. Curator: The Museum Journal 50:2, 191-196), offers a powerful approach to audience engagement. The immense challenges of the 21st century depend on museums not shying away from the things we wish were less real world.
Prognosis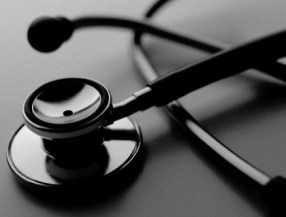 Over the past decade there have been forecasts of the increased value of museums, rather optimistically as things have turned out. From Canada: "… the museum becomes critical to the long-range health of a place: central to think-tanks, planning initiatives and community transformations… It is an institution others actively seek for guidance and expertise, harvesting from its knowledge, communication methodologies, community connections, and relationships. In such an ecosystem, the museum's role does not have to be explained or rationalized: [others] embed it in their governance, research and educational programs" (see Jacqueline Gijssen, 2008. Museums in 2020: change and connectivity. Muse November/December, 44-46). And from the UK: "Museums in 2020 should be radical and participative institutions at the heart of their communities. They should be working in partnership with third-sector organisations to develop formal and informal learning, health and wellbeing, skills and social change. Museums are already the most innovative public institutions in the arts and cultural sector. By 2020, they should have turned this expertise outwards, to become centres for public creativity and local enterprise". However at AAM's 2011 annual meeting, a keynote had issued this warning: "If in 2050 we were delivering the same messages, either we've failed at affecting change in society and still needed to give those messages, or we just got left behind and we were no longer on the frontier of what mattered in society" (see AAM, 2011. The future is in the stars: an interview with Neal deGrasse Tyson. Museum March-April, 47-51). Time will tell.
Footnote
As the pandemic surged and museums closed, I thought about how the medical profession integrates epidemiology—the branch which deals with the incidence, distribution, and possible control of diseases and other factors relating to health―in its comprehensive approach. Indeed, it became clear that continuous learning from a long and wide horizon is a vital focus of any association aspiring to be part or the whole of a true profession.
About the Author
Emlyn Koster, PhD lived in Egypt, the UK and Canada before moving to the US. His career phases have been as a geologist at UNESCO World Heritage Sites, the CEO of four nature and science museums, and an advocate for holistic approaches to humanity's disruption of the Earth's health. Recognition includes board presidency of the Geological Association of Canada, Humanitarian of the Year by the American Conference on Diversity, Alumni of Excellence at Canada's University of Ottawa, and invited membership on the Ambassadors Circle for the International Coalition of Sites of Conscience. He is an Adjunct Professor in Marine, Earth and Atmospheric Sciences at NC State University. He can be reached at [email protected] and his previous RK&A blog posts are here.
The post Imagine: Museums Engaging with the Issues of an Anxious World appeared first on RK&A.