This is an Eval Central archive copy, find the original at camman-evaluation.com.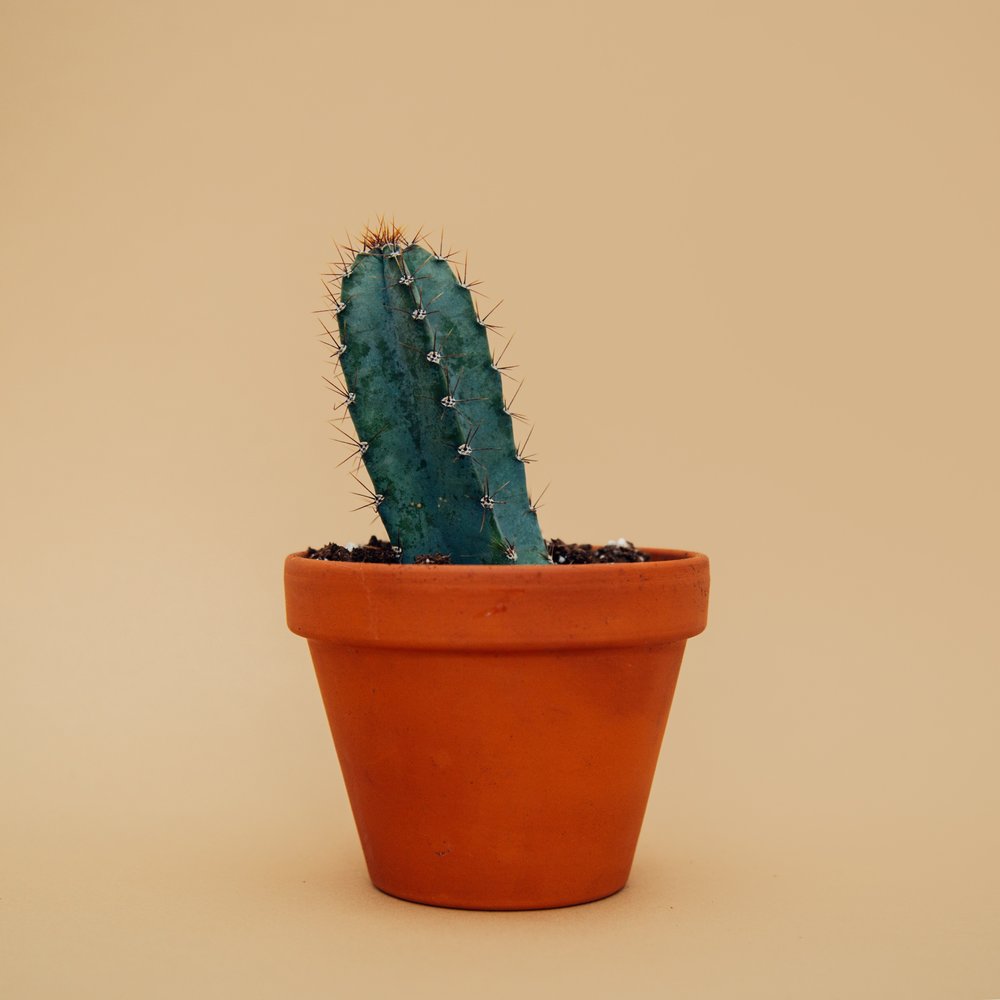 ---
I hurt my back last week.
This is not news. I've been hurting my back since 2013.
About six months after I finished grad school, toward the end of my work-day, I noticed that my lower back was feeling sore. I hadn't done anything in particular to it and I assumed that when I got home I'd put some heat on it, rest, and feel better the next day, the way I always had before. Except that it didn't feel better the next day. If anything it felt worse.
It was a couple of months of constant pain and stiffness before I accepted that resting and heat and gentle stretching on my own was not going to fix the problem. I sought out a massage therapist (made it worse at the time) and then a chiropractor (made it better) and finally a physiotherapist who assessed my whole body and how it moved and gently broke it to me that nothing was working the way it was meant to. All the parts that should be strong and hold me up were weak and shaky. All the parts that should be supple and flexible had become rigid and stiff to compensate. I'd spent my entire life up to that point working my body into a pattern of habits that was unsustainable, culminating in two-and-a-half years of grad school where I poured every waking hour into my studies and research, often sitting in the same chair without moving for hours at a time, working ten- to twelve-hour days and six or seven-day weeks, with the occasional exhausted flop of curling up in bed for a couple weeks in between major deadlines.
Oops.
So last week, when I started to feel a nagging stiffness and ache in my lower back as I tried to move around the house and get my day going, I thought I knew exactly what to do. I popped my ibuprofen, grabbed both a heat pad and an ice pack to see which worked best, tried to improve my posture throughout the day, and got in to see my RMT and chiro as soon as possible. I've been coping with this for over six years now (making incremental strides toward fewer and less severe flare-ups as I go) so I've been getting to be quite the expert in the way my body is now. What I'm not an expert in is the way I'd like my body to be.
Every time I hurt my back like this, I worry that this time it'll be permanent. That the pain won't gradually fade away and function return. And every time I get injured, it's a little bit different. The things that worked the time before don't work the same. At one point, a couple of quick adjustments from the chiropractor would bring immense relief. All I needed was to get a seized-up joint to release. This time it seemed to be an inflamed disc, something that massage and chiro can't really touch, except to try to get the rest of my body to calm down while the disc sorts itself out.
After a couple of days of waking up in pain and struggling to stand first thing in the morning (the chiro tells me that the disc fills with fluid overnight, making it most painful in the morning and better throughout the day as I get blood flow through the area), I make a decision. I decide to accept this moment as a gift. The universe is once again offering me both opportunity and motivation to make a significant change in my life, and I'm going to take it.
I've been playing with the idea of evaluating my progress to recovery since the first twinge of pain. It's impossible to avoid. I'm in a novel situation (new iteration of back pain) and I need to adapt. Therefore, I must evaluate. While I go about my day, I take stock of my physical experience, identifying indicators, running experiments, and assessing my progress toward restored well-being. The indicators are easy: how much pain do I feel, what type, and in association with which attempts to function? Walking around is fine and sitting isn't too bad (until I try to stand up again), but reaching forward, bending down, and getting up and down are where it really hurts. After each of the interventions I try (heat, ice, lying flat on a hard surface, stretches, etc.), I go through a repertoire of movements and classify each experience under 'worse', 'better', or 'no change'.
What I learn from this is that I can't tell what's really helping and what's not. It keeps changing. One day ice is better than heat. The next day heat is better and ice is terrible. About midweek, I go grocery shopping (a few blocks of walking away) and by the time I come back, the pain is almost completely gone (though it reappears by the evening after I've been sitting for too long again). I'd been out on a walk the day before without so much relief and, when I wake up the next day in the same amount of pain as before, the walk I take that day doesn't help nearly as much. Was it something about slowly pushing the grocery cart around while I picked up arugula and milk with Sarah McLachlan playing softly in the background that was the real solution? Who knows. There were too many variables to pin it down. My body is a complex system with pain as an emergent property.
At this point, I've tried the obvious things. I've consulted the experts. Now it's time to change the way I'm thinking about what's happening.
Since the first time I found myself wincing through a familiar movement, my strategy has been the same: identify the source of problem, intervene, return the system to previous state of comfort and function. Then, after the desired equilibrium has been restored, identify root causes of problem and implement preventative procedures (honestly, get a gym membership already, Carolyn). I've been pursuing that strategy for six years. I've had some modest successes in terms of reducing the overall number of days and hours per year I spend in debilitating physical agony (now there's a metric), so I could chalk that up as a sign of success with room for improvement and continue to pursue the original strategy, placing renewed emphasis on the prevention component, which, despite six years of intention, I've barely moved the needle on. Or I could try something different, since I'm getting bored with fruitlessly nagging myself toward self-improvement while living under the threat of inevitable future pain.
There are several problems with trying to restore the system of my body to its previous state. For one, it's impossible. If I accept my body as a complex, fluid system, then I'm not driving back down a road to correct a missed turn, I'm steering through rapids on a kayak. I can't go back. Also, even if I could, my previous state was a precursor to my current state, with all its flaws already present if not actively raging. Better to keep moving forward. In this case, the entire strategy of intervene-stabilize-prevent is suspect. Not to mention ineffective, since I've demonstrated time and again that when I do return to "normal" (a new normal, at least), I'm terrible at the prevention side of things, shifting the pattern that put me here in the first place. And, no wonder, because at that point I've killed off the feedback loop (pain) that was giving me insight into the progress I was making, leaving nothing in its place to inform the next stage, and my only option then is to follow prescriptive advice about what I ought to be doing with my body and hope it takes. (It hasn't. Still no gym membership.)
So instead of investing the bulk of my effort into restoring myself to a pain-free state, I have accepted pain as my indicator, not my outcome. My goal is not to be pain-free, my goal is to change my physical habits. Aside from a minimum of pain management tactics to keep myself functional enough to get by, I stopped experimenting with ways to make my back stop hurting and began experimenting with ways to introduce sustainable changes of habit in my daily life, trying to live the way I would want to be as if I were already pain-free. (The indicators for this are harder to come by and still emerging.)
This opened up a whole new horizon of opportunities. And since I'm already in a state of general disruption, interrupting old habits and substituting new ones has never been easier. I literally can't sit the way that I normally would sink into without thinking, so I get to practice a new way of sitting (informed by my newly-renewed Alexander Technique practice, which is all about shifting sensorimotor habits). I can't get up in the morning and go straight into emails for the next hour or more, so it's a chance to stretch out while listening to a podcast or walk up to the pool for a swim instead. These are all things I've tried to implement before, with variable success and always as a struggle and a chore to remember and keep on top of myself to do it. The difference in what this feels like is subtle to measure and there are still too many factors to pin anything down with absolute certainty. That my back pain substantially subsided as of this morning could be a total coincidence and is most likely a partial one. It's only been a week (less since I made this shift), I'm not going to claim miracle breakthroughs. It remains to be seen if new patterns settle or old ones re-emerge like acid reflux after midnight.
But, if nothing else, I'm enjoying the freedom of the cognitive shift. To have stopped waiting until I got better in order to get well, to have moved right on to the good stuff, the place where change happens.
---
UPDATE: I shared this post with my Alexander Technique instructor, Mark Vasak, and he was inspired to write his own commentary on it! I'm appreciating the feedback both as an extension on how I can think about my body and its movement as well as reinforcement for the analogy I see between what I am experiencing on an individual physical and psychological level, and how change works on a systems level. It's fractal.
Also, pleased to report that my back is doing much better.