This is an Eval Central archive copy, find the original at camman-evaluation.com.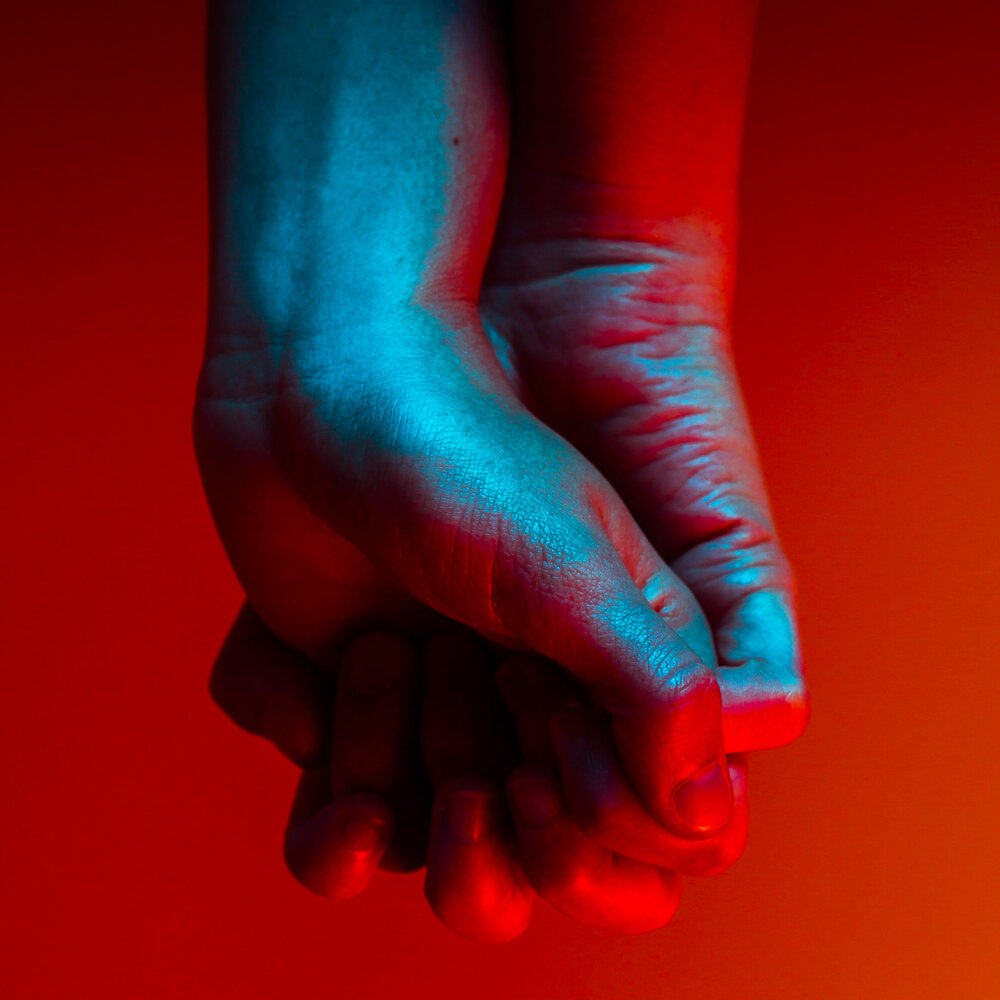 Do yourself a favour and check out this post from Mariah Brothe Gantz, "The Realm of Possibility in Evaluation". (And once you've clicked through and read it in its entirety, also click through and read all the posts that Mariah links to! They're all brilliant.) I love how Mariah embraces her "youth" as an evaluator as a way to call on all of us to re-examine and renew our spirits and our practices. There's a surge of energy in the field around questions like these, spurred by the young and young-at-heart among us. It's a beautiful and critical time to be an evaluator as we hash out what that can and should mean.
In the article, Mariah pushes back on the idea that evaluation is "simply an accountability mechanism, something to keep you in line and something that might show you failed even without meaning to" when what it can be is "a mechanism that can help to advance social justice and equity". I've been in a lot of conversations with people about the capacity for evaluation to foster and support transformative change through learning that is purposeful, collaborative, and rooted in justice. Last year on the Eval Cafe podcast, guest Chris Corrigan offered up a desire for us to "recover learning from the trauma of being judged", and it's a statement that's stuck with me as I explore what it looks like for evaluation to be a healing practice instead of a harming one.
And.
And.
Let's not give up on accountability.
Let's take it back.
Bear with me. Accountability does not feel like a fun and delightful topic. It does not sound deep and meaningful, it sounds kind of boring, maybe even mean. It sounds like report cards and audits and scrutiny and being called out and dressed down and judged and found wanting. It sounds like punishment. It sounds like all the things that most evaluators I know try to distance ourselves from, because we don't WANT to be the scary ogres in the room who freak everyone out or bring the mood crashing down with wagging fingers and shaking heads. It sounds like when you have to take all the beautiful, important, complex, sacred things that you do and squeeze them into a series of boxes in a fillable PDF form generated by a distant and inflexible bureaucracy in order to justify your existence and the worthiness of the work that you do to someone who won't see or know anything about it or about you outside of that but still gets to decide if you and/or your staff get paid or not.
Yikes.
But we don't have to concede to a definition of accountability as mindless, wasteful, status quo-justifying, weaponized compliance activities rooted in fear and mistrust and impersonal tick-boxes (even though that is absolutely how it often appears and operates, as evidenced by this recent article on the long history of dysfunctional government funding of non-profits in Canada). And learning and accountability don't have to be separate and competing. It's not a zero-sum game where one has to be sacrificed or diminished for the other to thrive. The more time I have spent thinking about accountability and learning, the more I have realized that in evaluation they are and must be the same thing, part of the same process of transformation and flourishing. We need to recover them both from the traumatic ways we've gone about them.
What if I said accountability—being accountable and being held accountable—is an act of love? Of trust? A profoundly relational and relationship-building act? Something that enriches rather than diminishes? Lifts up, witnesses, and heals? That's how I see it, when I think of it in its ideal.
---
"How do you like to be held accountable?"
A question offered by Eroc Arroyo-Montano on an episode of the Healing Justice podcast. The episode is called Tender Masculinity, and I'm mindful of the way that masculinity is something else with a bad reputation right now, not undeservedly so within a context of patriarchy and toxic masculinity. But masculinity itself is not the problem, and I offer that accountability isn't either, although we are certainly surrounded by 'toxic accountability'.
"How do you like to be held accountable?"
The question is both powerful and tender. The word "held" is significant. How do you like to be held? is a question for intimates and lovers. And accountability is a form of holding. When liberated from punishment and blame, it can be steady and uplifting, rather than crushing.
Eroc goes on to say this:
I think that for me, the process of accountability has been a gift. And the ways in which I can be accountable to myself and the people I love in my community increase my capacity and ability to be whole, to be healthier, and to be able to walk in the world in the way that I wanna walk in the world. Which makes me someone who can be proud of the example that I'm giving, not just the rhetoric I'm spittin, you know? … I had to realize that there are some people who love me so much that their critique was not actually an attempt to tell me that I wasn't worthy. It was actually them showing my worth. You're worthy of hearing ways in which you can be a better person in this relationship, in this community, in this world.
He's not talking about accountability the way it comes up in evaluation work, when we're thinking about deliverables and reporting back to funders or out to communities. The "we did what we said we would do" version of accountability. He's talking about the accountability of being in relationship, of addressing harms in acts and omissions, of the ways in which we fail each other and ourselves and have to deal with what that causes. If anything, it's a much more terrifying type of accountability, where the stakes are high and very direct and personal. When we talk about accountability in the context of transformative justice, it means we are in the midst of injury and pain, recent, on-going, and historical, and need processes that allow us to come through it whole, as individuals and communities. The work being done on accountability in this spaces is next level, because it has had to be. It is the incredibly difficult work of creating and holding human spaces that refuse to let people be disposable, whether they have caused or been subjected to harms (or both), particularly those people most likely to have their humanity denied to make it more convenient to discard them.
It may seem worlds apart from what accountability represents in evaluation discussions, but to me it all connects. I don't believe that accountability is about ticking off a check-list of things we said we'd do. It's fundamentally about how we are responsible to and in integrity with each other and ourselves. A recent tweet from Kai Cheng Thom, a luminary writer in this space and author of one of the articles linked above, summed it up like this: "Integrity is our accountability to self. Honour is our accountability to others."
---
In her article, Mariah, using phrasing I often find myself using and hear regularly from many in our field, notes the "disconnect in how most people think about what evaluation is for (just accountability) and what evaluation could be (a mechanism that can help to advance social justice and equity)", and I ask myself—are these not the same thing? Is accountability not a crucial part of advancing social justice and equity? A recent report on the use of culturally-responsive evaluation in Wisconsin began with a quote that included this statement: "People who educate the next generation of academics and award contracts, grants, keynotes, or presidential sessions MUST be held accountable for structurally ensuring and requiring diversity in curricular content, human resources, funding priorities, contract/grant awards, keynotes, publications, etc., or things won't change." (Italics mine, capitals not.)
We recognize that accountability is an essential part of the fight for change. It's also something I find to be in high demand, when I listen closely.
When I start an evaluation project, I try to find out why it matters to the people who will be involved in it (including but definitely not limited to the person who commissioned the evaluation). What's important about it to them? Why evaluate? Answers vary, and there's usually a mix of references to both learning and accountability. "It's a funding requirement" comes up a lot, but not as the main goal. And "learning" blurs with "accountability". When I ask what people want to learn, they want to know what is going well, but as much (sometimes more) they want to know what's not working. Where the challenges and problems are. I am sometimes pressed for reassurance that negative feedback will be heard, that disappointing results won't be hidden or glossed over, that the data will be credible and speak to what's really going on no matter what. I notice that these questions often come most earnestly from those doing direct service delivery or are otherwise working closely with (or are part of) the communities and people they're trying to support. It's the kind of responsibility you feel when you have to look someone in the eye, be connected with them, and know that you want to be offering something that is real and meaningful and true to what you say it is.
Another way it appears is a strong focus on how learning will be shared throughout networks, with partners, and the community. It's the sense of responsibility to one's community, to building and strengthening the shared practice space and the relationships among those working for common goals. "Learning in plain sight" is a lovely turn of phrase often shared by Trilby Smith from her work at the Vancouver Foundation. Is that not also accountability? When we show up and share what we're learning, as we're learning it, with authentic vulnerability to receiving the judgement of others, is that not an effort to be accountable? "Here I am. Here is what I'm doing. What do you think? Is this useful to you?"
Judgement is scary. So is falling in love and being human and any number of important things we do. One of my favourite quotes, "If we want the rewards of being loved we must submit to the mortifying ordeal of being known", for me resonates deeply with Eroc's words above, "… critique was not actually an attempt to tell me that I wasn't worthy. It was actually them showing my worth." Judgement is part of evaluation. We need judgement, discernment in order to move ahead with what we learn. Part of a learning culture is a good accountability culture, one that is about being better humans together instead of just something that keeps us "in line". The struggle is not in accountability itself, but in how the dominant accountability processes we have and are subjected to come from a place of fear and control that is both grounded in and reinforcing of systemic injustice and oppression, so that we end up with structures that require excessive "accountability" from those with the least power and influence and little, if any, from those with the most.
And where this leads me is that if we are to have meaningful accountability, in addition to transforming our own relationships with it, we must also challenge those with the most power, influence, and resources—including funders—to be accountable for that power. Because how can we ask for accountability for anyone if we aren't asking for it from everyone? And in equivalent proportion to the power and authority they have? Reclaiming accountability is also a call to step into our role as advocates for change, for justice and equity. To de-weaponize accountability. To take it back. To see doing so as a profound act of love.
---
So the pivot in my practice is to lean into accountability, rather than away from it. To seek out understandings of accountability that are founded in trust, love, and respect. To learn about, be thoughtfully attentive to, and boldly interrogative of dynamics of power and influence—especially those sourcing from historically-embedded and on-going systemic oppression, including settler colonialism and white supremacy culture—within my evaluation practice and the contexts in which I practice to resist replicating and reinforcing unjust dynamics with control-oriented compliance activities.
To that end, here are some of the questions I'm learning to attend to when thinking about accountability within evaluation:
Who is accountable to whom? For what and why and by what processes and with what consequences?

Who is not required to be accountable? Who is able to determine their level of participation in accountability processes, and with what consequences?

Who is making decisions about what constitutes accountability?

What is the relationship between the answers to those questions and how power, influence, and resources are distributed and concentrated within the relevant context?

What would constitute meaningful accountability (definitions and processes) to different individuals and groups within the relevant context?

How would we like to be accountable to ourselves? To each other?
And, of course, how do I like to be held accountable?
---
Acknowledgements
I have been influenced by many people in my thinking and actions in this space, and have to give credit and gratitude where it is due.
to Kim van der Woerd, of Reciprocal Consulting, and the teaching she offers on culturally responsive evaluation in the Transformative Evaluation Landscapes course

to Jara Dean-Coffey, of the Luminare Group, and her work with the Equitable Evaluation Initiative

to Vu Le, and his blog NonprofitAF, a catalogue of all the things we could and should be doing (and not doing) in the non-profit and funding worlds

to Kris Archie, Executive Director of The Circle on Philanthropy, for so much (and one of her recent powerful twitter threads on structural racism, settler philanthropy, and what is needed is too good not to link)

to Shawn Wilson, for his book, Research is Ceremony: Indigenous Research Methods, which was my introduction to relational accountability

to Edgar Villanueva, for his book, Decolonizing Wealth, which offered me new frames of critique and ways of thinking about using power

to Kai Cheng Thom, for her inspirational writing and speaking and being

… and to many countless others who have educated and shared with me in community. Thank you!
Also a particular gratitude to Mariah for her words and thoughts. Seriously, if you haven't read her beautiful article on transformative possibility in evaluation yet, go do that!
Subscribe
Sign up with your email address to receive news and blog updates.
We respect your privacy.
Thank you!