This is an Eval Central archive copy, find the original at evalacademy.com.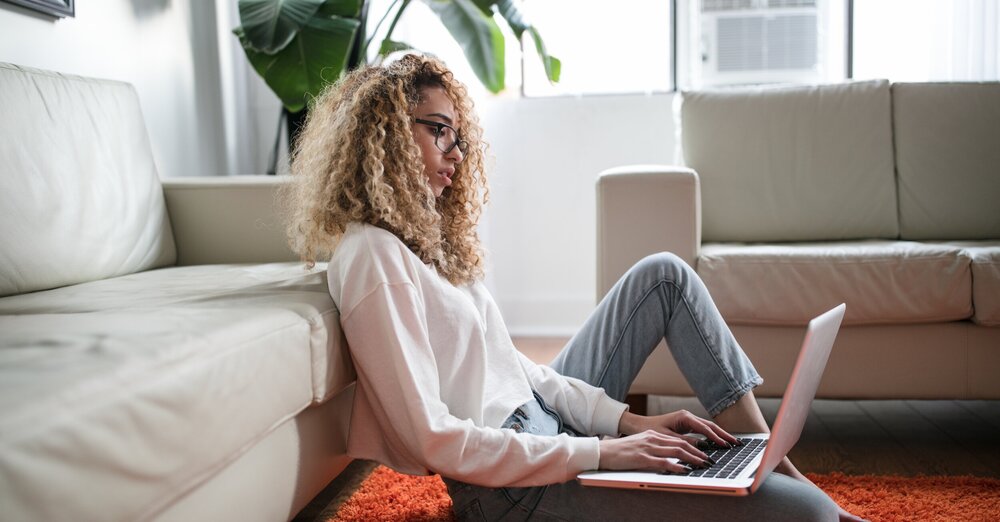 As technology improves, more and more people are hosting virtual meetings and facilitating sessions remotely. Whether due to global pandemics, restricted travel budgets, or stakeholders flung across the world, evaluators should be prepared to facilitate virtual meetings or sessions.
Most of us have probably been in remote meetings that have dragged on where we have checked out, checked our emails or surfed the web, barely paying attention. Facilitating remote sessions is a skill that takes practice to hone. We've taken the guesswork out of how to facilitate a great virtual session and have rounded up our best tips and tricks below.
Before the meeting
Invest in good technology. Buy a headset and microphone with good audio quality as speakerphone can be echo-y and cause feedback. Before the meeting, it's also a good idea to test your technology. Make sure the tools work with your operating system and that you know how to use the features. Can you mute all participants? Do you know how to enable a chat box? These are the kind of things you want to know in advance. Provide your audience with an audio dial-in option where possible.
Send out an agenda and set expectations. Give participants an idea of what to expect and provide them with documents in advance. Sometimes having a brief half-page summary prepared in advance can help your participants come prepared and ready to engage. Let participants know if you expect them to use video.
Log in early to allow space for people to join the meeting and to ensure it starts on time. Some meetings won't allow participants to join until the host or moderator has joined. Logging in early gives time for people to get set up and connect.  
During the meeting
During your virtual meeting or facilitation, provide an agenda and refer to it throughout the meeting. This can help you stay on track and give your participants a frame of reference.
Lay down the ground rules, or better yet, build them together! Do you want people to type questions in the chat box, or use a virtual hand raise to ask questions? Do you want participants to mute their microphones, or do you want to have a more informal meeting where microphones are unmuted to build a sense of community (note: this only works with a small group). Build explicit group norms to ensure conversation flows smoothly.
Begin your session with an activity that promotes connection (a.k.a. an icebreaker). Ask a question and have the group type answers in the chat box or ask a question and have all participants answer out loud in turn.
Enable the chat box and encourage people to use it! If participants are only typing in the chat box, you can use their responses to engage them and encourage them to speak out.
Leave a little extra time for people to answer questions and contribute. Normally when facilitating discussion, you should pause for 8 seconds before assuming everyone is done contributing. When hosting virtual sessions, leave extra time (about 12 seconds) for participants to unmute themselves and ensure no one else is talking at the same time. It feels very awkward to wait so long, but count the seconds in your head.
Try not to talk for more than 5 minutes at a time. Break up information dissemination with tasks or structured requests for feedback. Give your audience a problem to solve. If you are using a meeting to simply share information without requiring feedback, send an email instead!
Create a shared responsibility. So often in virtual spaces, participants can become passive observers. Encourage involvement by giving participants a short time frame to complete a very specific task. Have participants share their answers out loud or in the chat box.
After the meeting
Technically this advice is for the end of your meeting and it holds for in-person meetings as well, but make sure to set the date for your next meeting, or set expectations for participants to respond to a poll about the next meeting before the meeting ends. Hopefully people haven't been paying attention to their email while in the meeting, so your request to set the next meeting time may get lost in their inbox. Be proactive and get consensus while you have everyone on the line.
Send a short meeting summary, including any links that were mentioned. Summarize key questions or take-aways as participants may have been focused on entering items into chat boxes or keeping up with the flow of conversation instead of taking notes (ok, they might have also zoned out).
Ask for feedback. Chances are you aren't an expert at hosting virtual sessions (and that's ok!). Ask your participants how it went; were they engaged, did the technology work, was there anything you could do differently?
---
Tools
Google Docs are great for getting people to brainstorm together. You can also use them to have the group break out into smaller groups, with each group writing on their own Google Doc.

Consider exploring augmented and virtual reality options (check out our article on AR and VR for ideas).

Use the polling function in your meeting technology to get real time feedback and earn your participant's attention
Get creative! Ask people to draw something and post a picture of it or make a Web Quest

Use visuals to break up conversation and get people engaged.

Use online whiteboard tools to inspire creative thinking
---
Tips:
Keep your meeting brief. If it's going to be over an hour, consider a small break mid-way through to let participants get up and refocus.
Don't panic if something goes wrong. Sometimes, technology glitches and it's out of our control. Be calm and if there was another speaker planned, pass the baton to them while you try to troubleshoot. If you can't solve the problem within 5 minutes, consider postponing the meeting.
---
Sign up for our newsletter
We'll let you know about our new content, and curate the best new evaluation resources from around the web!
We respect your privacy.
Thank you!
---