This is an Eval Central archive copy, find the original at rka-learnwithus.com.
I started this blog about a month ago in frustration about the layoffs of museum educators (and other front-of-house staff although I am going to speak specifically about my experiences with museum educators). I wrote it in a fury one night, and each day since my anger and sadness have grown as I have witnessed more layoffs of talented museum workers who are critical to the museums' missions and social and emotional learning (SEL) so important in this world.
Museum educators are essential to museums and make the institution what it is in a community. Trained as an educator, I certainly have a bias towards the value of museum educators. But, my evaluation experience reinforces my perception of the importance of museum educators. Museum educators are often a museum's lifeline to the community, and particularly within the K-12 community as evidenced here:
Support of K-12 Teachers: I have been interviewing some preschool teachers about museum programs for the Zimmerli Museum of Art at Rutgers University. They often mention to me their museum educator contact by name and praise them for how helpful they have been. This echoes past evaluations I have done with teachers who participate in the Philadelphia Museum of Art's Sherlock program and the National Gallery of Art's Teacher Institute. The teachers highly value the respect and support they receive from museum educators. The work of K-12 educators is hard and can go unnoticed. But of all the museum educators I know, they consider K-12 educators essential to the well-being of our students and communities. As such, museum educators' frame their work as bolstering the self-regard and confidence of K-12 educators.
Support of K-12 Students: I have had a long-term relationship with the Philadelphia Museum of Art as an evaluator for a multi-visit program with students in 5th and 6th In this multi-visit program, I have seen the progressive eagerness of students to participate in conversations with museum educators over several months. I also see the eagerness with which students seek out individual conversations with the museum educators as they move between artworks. Sometimes the students point out something they see to the museum educator, but other times the conversation is completely un-museum related—they just seem to seek adult engagement and interest. These individual museum educators are important to them. This was underscored to me when I administered assessments to students in the program. Students, knowing they were doing something related to the museum program, immediately asked me where are their museum educators (Adam, Ah-Young, Alicia, Barbara, Lindsey, Sarah, Suzannah)? They were notably disappointed to see me instead of their friends at the museum.
The kinds of relationships I have observed as an evaluator clearly demonstrates to me that museum educators are essential to a museum's missions. Museum educators are often the name and face of the museum to the community. If these names and faces go away, I worry museum will have burned bridges into their communities.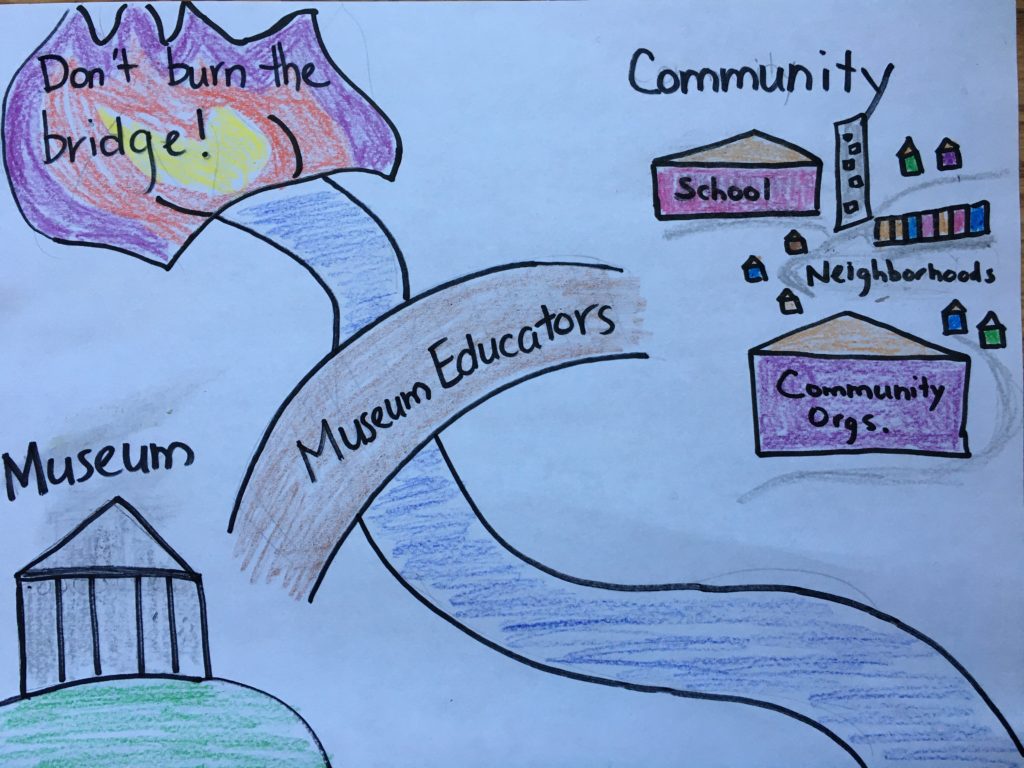 The post Caution: Laying Off Museum Educators May Burn Bridges to the Communities Museums Serve appeared first on RK&A.