This is an Eval Central archive copy, find the original at camman-evaluation.com.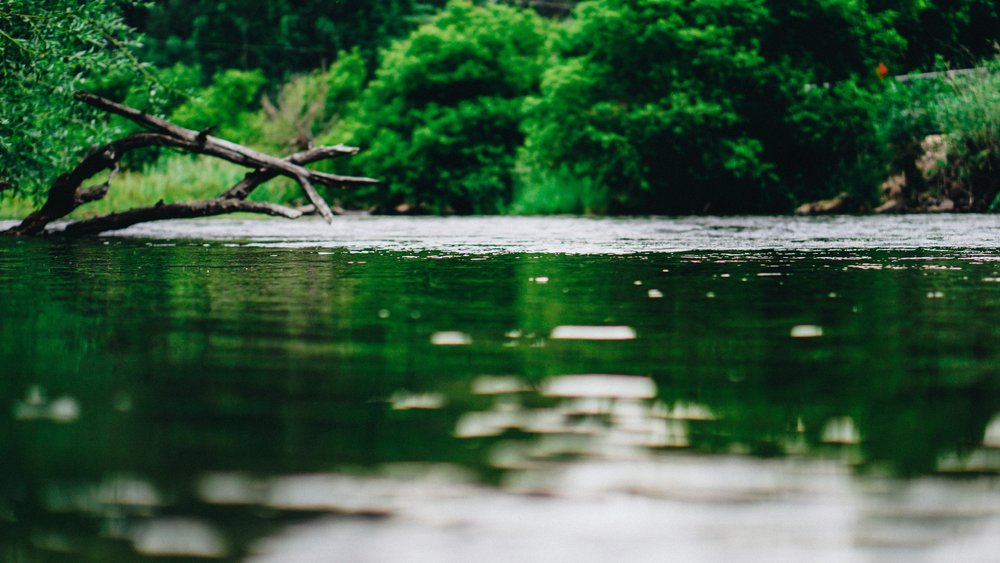 Today I was asked to design a meeting outline for a hypothetical scenario in which a group of people needed to winnow down an ambitious list of topics for inclusion in a strategic plan. This was part of a training course I've been taking in facilitation (hence being hypothetical), but of course I've been in this scenario plenty of times in real life. Only so much time in the day, money in the budget, staff in the organization, energy in the body, etc. Somewhere we have to decide how we're going to focus resources that are not infinite.
I don't object to prioritizing in principle, but there was something about this particular assignment that made me recoil and, ultimately, rebel. I refused to accept the premise of the meeting as outlined. In particular, the scenario was designed to suggest some appropriate prioritization criteria within the description of the case, which we were meant to pick up on and include in the meeting outline. But one of the meeting objectives was to come to an "agreed-upon set of criteria" among the participants, which speaks to me to a need to authentically develop the criteria together in the room, collectively, and not come in with a pre-formed list seeking a relatively quick consensus on it.
The scenario also referenced some "strong personalities" who were passionately advocating for the inclusion of topics that the majority did not think were as important, and a need to manage these people so that they did not derail the process. I think this was meant to heighten the emphasis on designing a controlled process that would make sure everyone was on-side about the prioritization scheme before using it to narrow down the topics (which, again, tells me that authentic buy-in to the criteria is critical and should come out of a meaningful development process, not an expedited one). But I've been the "strong personality" in the room, trying to point out and advocate for something that others just aren't interested in or don't see as important because the implications of it don't affect their lives the same way. And you can say, "Well, but there's a difference between someone speaking up about a matter of discrimination or social dysfunction and someone who just won't let their pet passion or fringe issue go," but in practice our ability to see that difference is affected by our understanding of the context at hand. If an issue isn't part of the scope of your experience, either direct or vicarious, how do you make the assessment of whether it's meaningful or not? How do you avoid catering to the centre of "acceptable experiences", knowing that the location of the "centre" is skewed by deep-seated social inequities that may be invisible to you? This is how we design structural violence into our meetings and decision-making processes, by making "efficiency" and "effectiveness" our primary goals (i.e., meetings that finish on time and accomplish all the stated objectives) instead of things like "compassion" and "equity", by letting ourselves be determined first by what is scarce and limited (time, money, attention) instead of what is abundant and limitless (imagination, love, excitement).
I'm not arguing for meetings that run on hugs and fuzzy feelings and never finish on time or accomplish anything. That's a false dichotomy. We can account for the realistic constraints of our contexts, but do it from a place of having first considered the whole scope of opportunities available to us and what we have to work with. We can shift from starting with questions like, "How do we make sure we do X, Y, and Z tasks within A, B, and C resources?", to, "What is the most human, powerful, important outcome we can imagine from this process? Okay, how do we work with what we have to support that?"
Here is an example, albeit on a smaller scale. I sat down with a client recently who had a list of agenda items for an upcoming meeting. It was immediately obvious that there were too many items to be covered in the available meeting time without rushing through them and hoping nothing contentious and derailing came up—not a strategy for success. My first impulse was to say, "You need to narrow this down. You can't do all of it, so pick the most important ones", but as we talked them through it was clear that all of them were important in their own way. Who were we to be the sole arbiters of which really needed discussion? I'm sure we could have come up with a rationale for including one item but not another, but instead we changed focus. What was the larger purpose for the meeting? How did each of these items connect to that? What was the thing that made them hold together, made each of them an important part of a single, continuous discussion? We saw that one of the items was less of a discussion topic and more of a framing device that could help give coherence to the conversation, and that the rest hung together in a chronological narrative (reflecting on a past event, considering a current issue, planning for future steps). We prioritized the available resources based on the unifying purpose of the meeting, which would keep the conversation around each item in scope and directly related to the items around it, rather than imposing comparative importance on the individual agenda items to sort them in or out.
Someone else I spoke with today gave the example of working with a large and diverse group of people with a wide range of interests to prioritize just a couple of these to be the focus for a larger action campaign, and how painful and difficult the process was of making the group say, "These are all important, but this is MORE important", especially when all the issues were all clearly interrelated and of deep personal importance. The metaphorical re-frame I offered was that we don't approach situations like this with the understanding that we're ranking and deciding amongst topics, but rather that we're choosing where to enter the river. The river is the river, it's a continuous entity, but we can choose where we go into it, based on what we're trying to do and what access opportunities are afforded to us, and know that entering the river at one point doesn't preclude us from ending up somewhere else along it (in fact, it's very likely). That doesn't mean we won't still have some potentially sticky discussions about where we want to "enter the river" in order to move most effectively toward our common goal, but the conversation then at least truly respects the reality that all of these things are important and that the difference in approach is about strategy, not merit.
Working in the idea that things are interconnected can also open us up to conversations not just about where we enter the river, but how, by looking at the common threads that make all the topics or potential sites of intervention hang together. Instead of saying, "We have limited resources so we need to focus on either working locally in community, or at a municipal level, or a provincial or federal level" or "We have to pick one sector to transform and just do that because it's too much to look at more than that", we can ask, "What are the points of connection and commonality across all of these? What is a unifying need that we could speak to? How can we leverage changes across levels or sectors?" It's not always a trade-off between the edges and the centre if we refuse to accept the premise of that paradigm.
And since I have rivers on the mind, here's a song to put them on your mind too (and contextualize the post title):