This is an Eval Central archive copy, find the original at freshspectrum.com.
In today's post I walk you through 8 different tools you can use for easy video creation.
Video used to be the realm of camera lovers, animators, and production studios. But in our modern digital world, anyone can produce a video with the phone in their pocket. The number of tools can be a bit overwhelming so I created this post to ease you into a decision.
This post starts with 4 tools you likely already have in your pocket or on your computer. Then we'll talk about 4 more web-based tools that you can try out for free.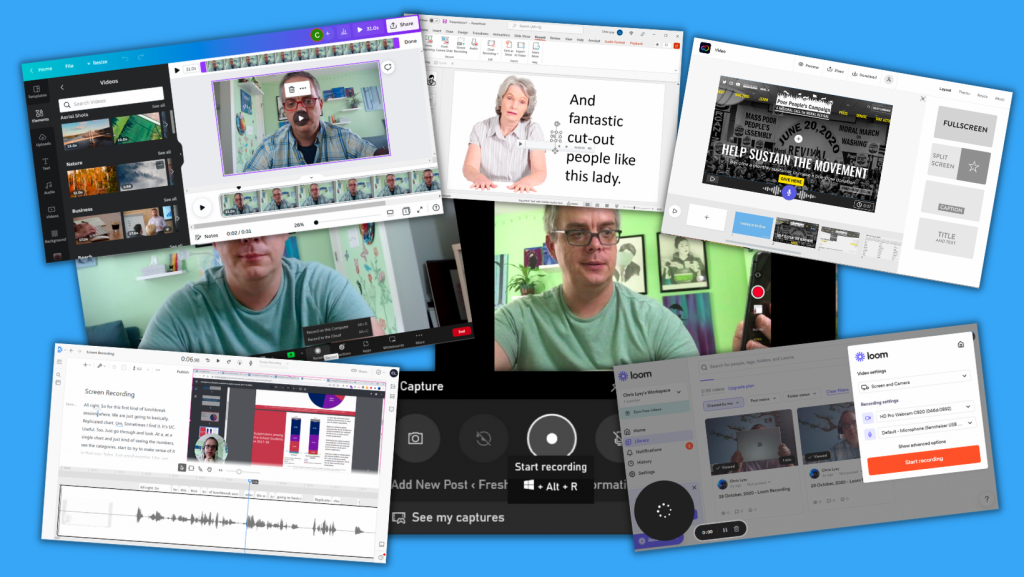 1. Pick up your phone, hit record.
Phones have come a long way over the last decade years. We all know how easy it is to just pick up your phone and hit the record button. Even if you are the kind of person who runs away from any cameras turned in your direction, your phone is probably the easiest tool you can use to capture video.
And while holding your phone selfie style while you're out for a walk might not give you the best video or audio quality in the world, it does create a video. With these types of videos you are not pretending that the recording has a high production value, and in that way they can feel a bit more authentic, conversational, and human.
One thing to keep in mind. Watch your audio. People are pretty forgiving when it comes to poor video quality but nothing will make them stop watching faster than poor quality audio.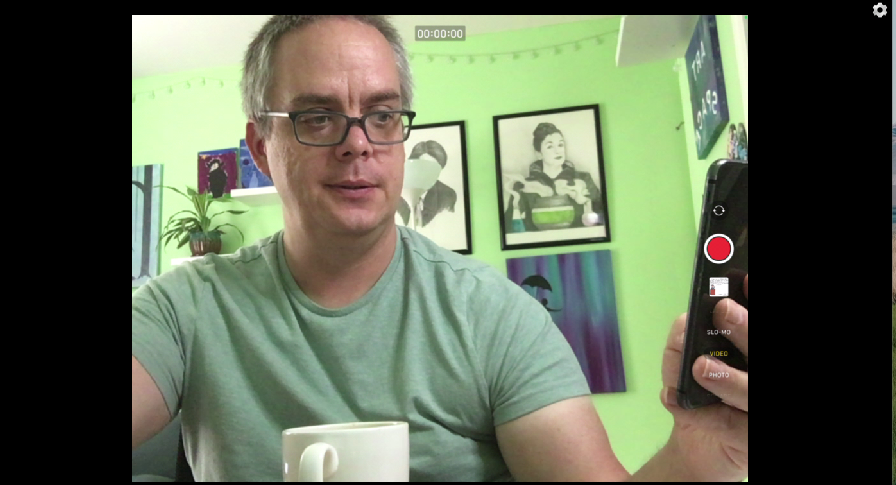 2. Use Zoom to record a video.
Do you have a Zoom account? Probably, over the last few years it's really become an office standard. But have you considered just using Zoom for the sake of creating videos?
Think about it.
Zoom already connects to your webcam.
It will let you screenshare.
You can interview other people 1 on 1.
You can present a slide deck and deliver a presentation.
Video on, video off, it's your choice.
Nothing stops you from starting a meeting with no other participants and hitting record.
Just a tip. Zoom will give you the option to record to the cloud or record on your computer. I suggest recording on your computer as it's likely to give you a better quality video.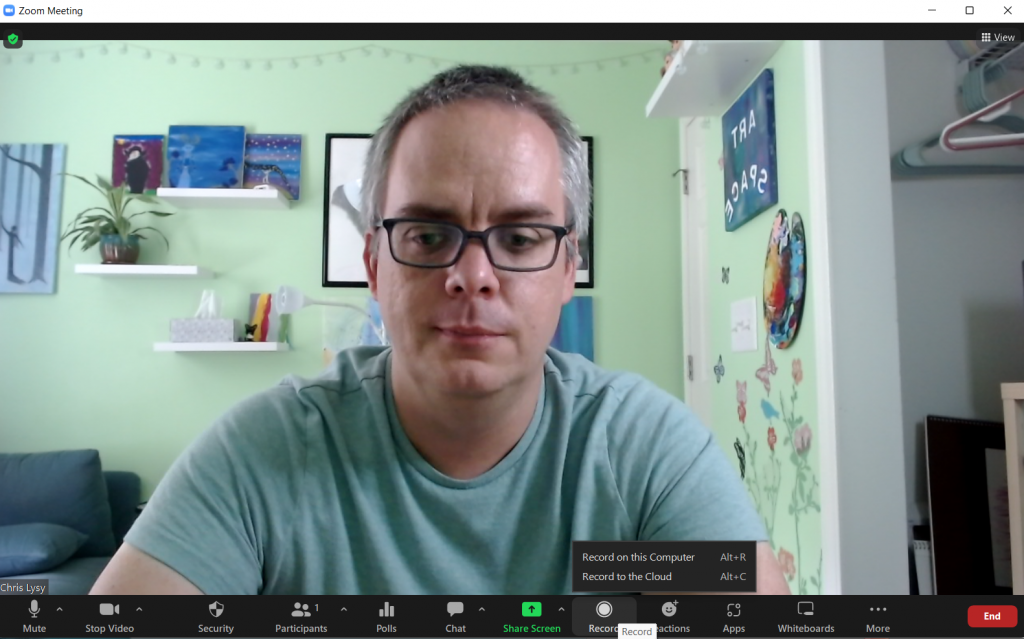 3. Screen Record on your PC or Mac with the click of a button.
Just want to do a quick screen recording?
Did you know that you have software already existing on your computer that let's you do that?
To record your screen on a PC, press the Windows Key + G on your keyboard.
To record your screen on a Mac, press the Command + Shift + 5 keys on your keyboard.
Microsoft added this feature particularly for gamers who wanted to screenshare their game playing. But you could share anything, from Excel tutorials to survey tool instructions.
4. Create a Slideshow Video using PowerPoint
There are actually a few ways to create a video using PowerPoint.
You can record your presentation, which will open up another window and let you present as you flip through your slides. This is an easy option if you are already pretty comfortable presenting and the recording doesn't throw you off.
Another way to create a video is to embed videos, screen recordings, and other audio onto individual slides. Then export to Video. In this way you can use the slides to record different scenes in your video, and you don't need to record everything at once.
One tip, adding audio to slides will create a little speaker icon. This speaker icon stays on the screen in your exported video or live slideshow. If you don't want it there (because why would you) you can click a box in the audio's Playback menu to "Hide During Show."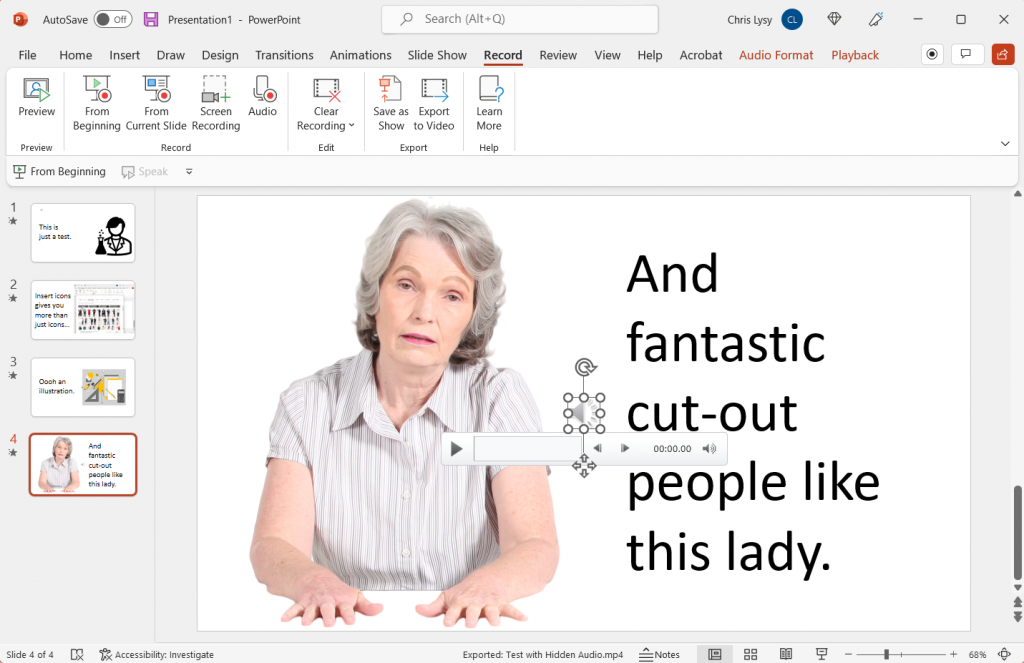 5. Screen Record with Loom
Loom is a nice freemium tool you can use for screen recordings. You can access via the web, but it also has a desktop app and a chrome plugin. For free you can record up to 25 individual <5 minute videos. Loom will also give you some basic editing tools.
Upgrading to a business plan for around $10/month will give you better video quality, unlimited videos, no watermark and other goodies.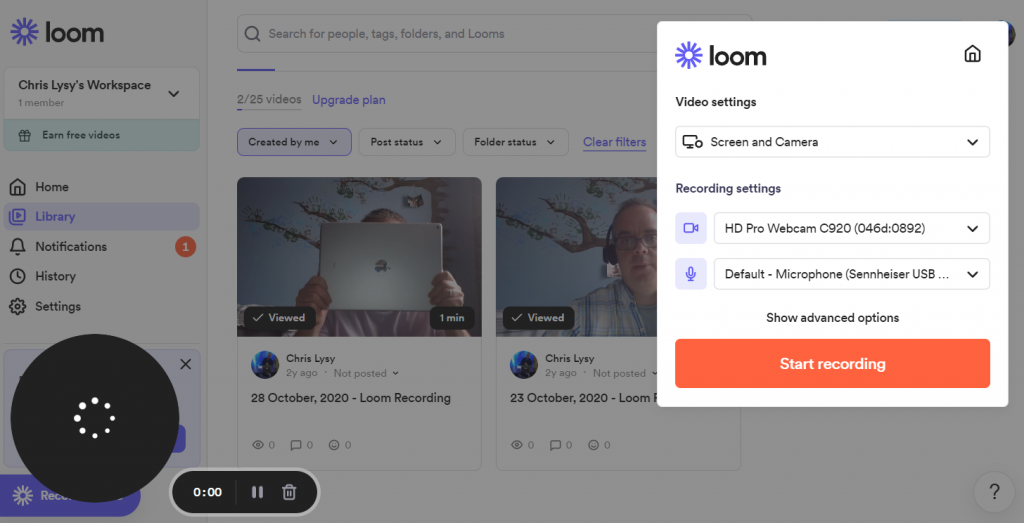 6. Create Your Video with Descript
Descript is a newer tool on the market. Like Loom it allows you to screen record or just record via your camera. What makes descript different is a novel approach to video editing.
Descript uses auto-transcription, and you can actually edit the video by editing the transcription. They also have this tool called Overdub, which can clone your voice for use in text-to-speech. Descript is definitely going for easy-to-use but because it's both new and ambitious with its features, it can still be a bit finicky. But as a freemium tool it's definitely worth a test.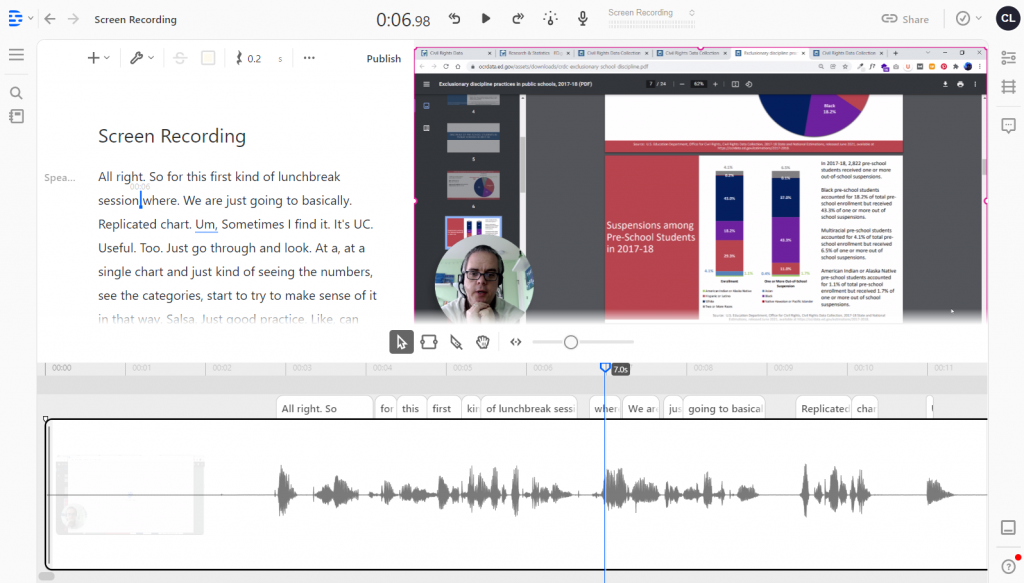 7. Use Adobe Express (Formerly Spark)
What is now Adobe Express started as a collection of iPad Apps you might know by the name Adobe Spark. Over time the apps have all been merged together and now make up Adobe's alternative to Canva. If you're looking for an easy way to create a slide style video, it doesn't get much easier than Adobe Express.
In Adobe Express you record your voiceover on each slide by holding down the microphone button. There isn't much flexibility in overall design as the layouts you choose dictate the videos look and feel.. But the trade off in features gives you a tool that's really easy to use. Over the years I always used Spark when I just wanted to create quick eLearning modules and didn't want to spend too much time making design decisions.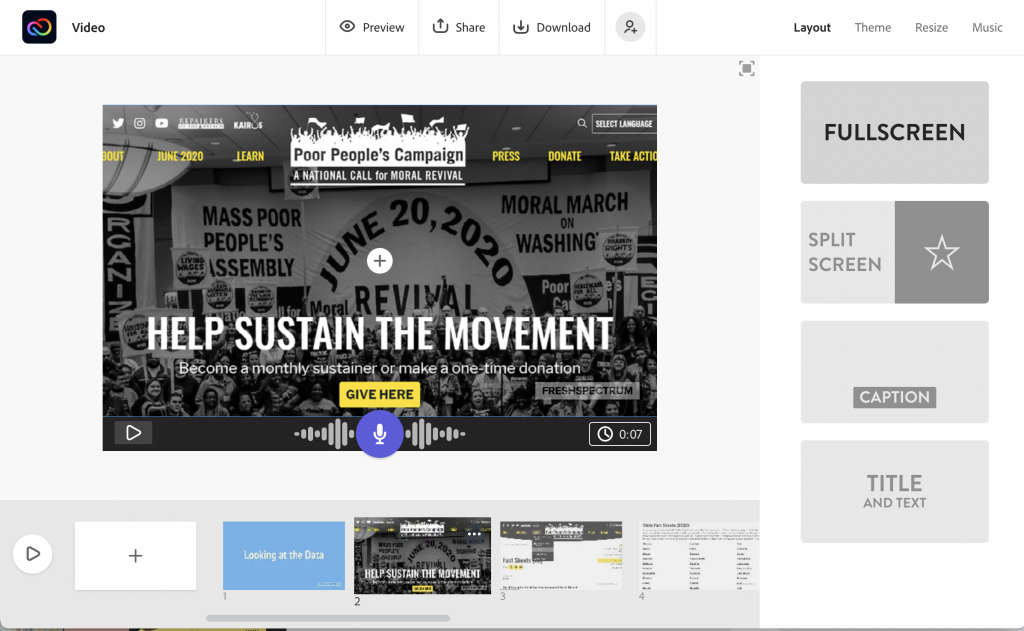 8. Use Canva to Create Your Video!
So if you've been following this blog you probably know that I'm a fan of using Canva for all sorts of design things. Well, that stays true even with video. Over the last few weeks I've been using Canva exclusively to create videos for my YouTube channel.
While Canva doesn't offer the same amount of editing flexibility as a standard video editing tool (i.e Adobe Premiere, iMovie, etc.) it makes up for it in Assets. If you're interested in learning the two different ways you can use Canva to create videos, check out my own Video on the topic I've embedded below.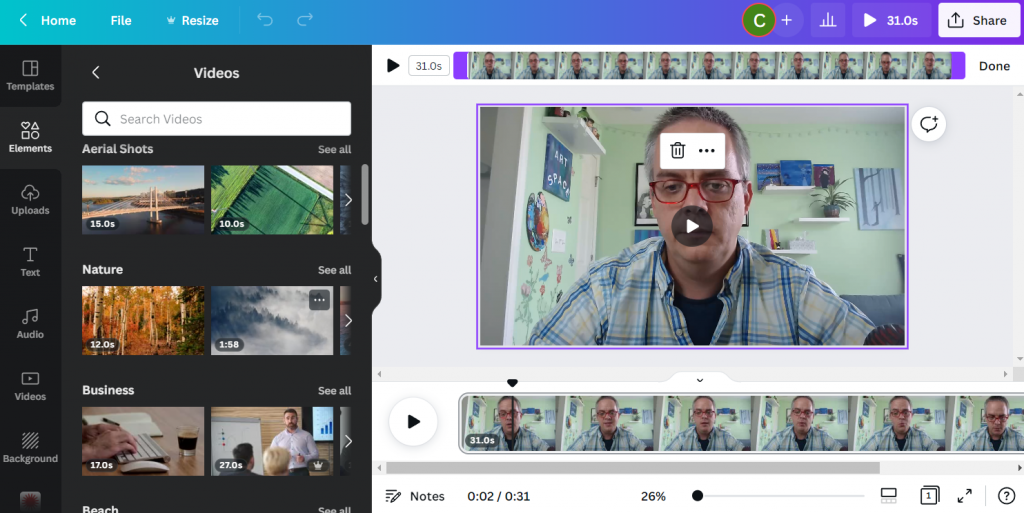 How to Create YouTube Videos in Canva
What did I miss?
So there are tons of tools that you can use to make videos. The programs in the post are just a sampling, but I have used each one at different times in the past.
Do you have any favorites you think I should have included, please share in the comments!